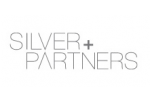 Silver + Partners,
New York
Follow
Update
145 West 30th Street 7th Floor
New York, New York 10001
United States
Phone: 646 878-1700
Fax: 646 878-1787
AD AGE: SUPER BOWL REVIEW
February 6, 2011
…I was fully prepared to spend the night pulling a Hank Williams, crying into my beer over the sorry state of Super Bowl beer advertising. It seemed like we could always count on Bud and Bud Light to give us something– Clydesdales acting like people, guys being dumb. Even when it was bad — the farting horse, for example — it was still worth a chuckle. But this year? Oof. If there's an opposite of most-improved, Anheuser-Busch would take home the prize. It's almost as if there's no clear marketing leader over there. It was enough to make me long for the days of Bud Bowl.
But thanks to… some solid efforts from Anomaly and Motorola, Amalgamated and CarMax, and Tyler Max and Doritos, the night wasn't a complete loss.
Before I get on with festivities, I'd like to remind print readers that this review was written prior to the game. (We also exclude movie trailers and ads not bought in the national broadcast.)
CARMAX
AMALGAMATED, NEW YORK
A couple of charming spots make a point about customer service, which has become all the rage again. In "Gas Station," a 21st-century driver confronted with 1950s customer service is convinced he's being carjacked. "Kid in a Candy Store" visualizes a number of absurd statements of happiness — geek at a robot convention, hippie in a drum circle, acrobat in a mattress store — leading up to the line "I feel like a customer at CarMax."
- Advertising Age Feb. 6, 2011