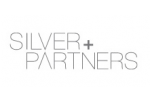 Silver + Partners,
New York
Follow
Update
145 West 30th Street 7th Floor
New York, New York 10001
United States
Phone: 646 878-1700
Fax: 646 878-1787
YAHOO!: THE BUZZIEST SUPER BOWL ADS OF 2011
February 7, 2011
This year's Super Bowl commercials had a theme — random celebrities.
There was Eminem for Chrysler (and Lipton Brisk Ice Tea). Faith Hill for Teleflora. Justin Bieber and Ozzy Osbourne for Best Buy. P. Diddy for Mercedes. Will.i.am for Chatter.com. Kenny G for Audi. (Deep breath, we're halfway done.) Joan Rivers for GoDaddy. Kim Kardashian for Skechers. Richard Lewis and Roseanne Barr for Snickers. Timothy Hutton for Groupon. Adrien Brody for Stella Artois. Tony Soprano for the NFL. And, of course, Darth Vader for Volkswagen.
But celebs don't always make an ad a winner. Here are a few of the biggest, buzziest ads from Super Bowl XLV, some with celebs, some blissfully without.
Carmax
Not a celeb to be seen in this ad. And yet it was certainly one of the big game's big winners. After all, how often do we get to see an ad with pro wrestlers, trapeze artists, and hippies in a drum circle? Not often enough, that's for sure!
-Yahoo! Feb. 7, 2011