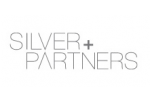 Silver + Partners,
New York
Follow
Update
145 West 30th Street 7th Floor
New York, New York 10001
United States
Phone: 646 878-1700
Fax: 646 878-1787
NEW YORK TIMES: SUPER BOWL ADS ASSESSED
February 9, 2011
For Madison Avenue, the mad rush to create and produce Super Bowl commercials is finished for another year. Now comes the scrutinizing of the results of myriad polls and surveys, which evaluate what consumers made of all the commercials that ran during the game.
Super Bowl XLV on Sunday had a record estimated average viewership of 111 million, according to Nielsen, meaning that several of the commercials are among the most-watched ads in the history of advertising. That makes the post-game assessments perhaps more interesting than usual.
For the most part, the same dozen or so commercials, out of the 60 or so that ran nationally during the game, rise to the top in the various studies. Sometimes, though, some truly "OMG" results are being released. There are now more folks than ever who keep track of the responses to Super Bowl commercials, largely because of all the data that are available from interaction in social media like Facebook, Twitter and YouTube…
A study by Networked Insights, a social media analytics company, found that Chrysler received the largest "social lift," which is the percentage increase in "buzz" on Sunday and Monday from a baseline period of Jan. 1 through Feb. 4.
Chrysler rose 377.4 percent, followed by CarMax, up 322.1 percent; Volkswagen, 283.9 percent; Bridgestone tires, 246.2 percent; and Teleflora, 178.1 percent.
- The New York Times Feb. 9, 2011