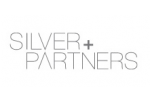 Silver + Partners,
New York
Follow
Update
145 West 30th Street 7th Floor
New York, New York 10001
United States
Phone: 646 878-1700
Fax: 646 878-1787
NEW YORK POST: IN 'MELO'S FIRST KNICKS START, IT'S THE FINISH THAT AMAZES
February 24, 2011
The final touch was vintage, a play that insomniacs in New York have been watching on the late highlight shows for years. Carmelo Anthony was planted in the low post, calling for the ball, demanding it, and Toney Douglas got it to him.
…It wasn't long thereafter that the first chants of "Mellll-looo! Mellll-looo!" came tumbling out of the rafters, wasn't long after that that the Knicks were walking off the floor 114-108 winners. It wasn't time-capsule basketball by any means. But the 19,763 folks who squeezed into every Garden seat didn't much seem to mind.
They were too busy having a hell of a good time.
"You can drop him anywhere, any playground in the world," D'Antoni said, "and he'll drop 27 points."
Sure, long stretches of the game felt like they'd been plucked out of the West Fourth Street playgrounds, or out of Rucker Park uptown. Anthony and Chauncey Billups were the only newbies who played, but they could master only a fraction of the Knicks' system in a couple of hours. It had the ring of improve, most of it, Anthony and Stoudemire frequently talking over who should be where, and when. There'll be some of that. It's good that the schedule breaks as it does, with this game against the Bucks and then what should be a user-friendly trip to Cleveland tomorrow. But Miami looms on Sunday, and Orlando two days after that, and that's when this team might really start to look like a bunch of guys introduced to each other five minutes before starting a run.
And even with all of that?
It's going to be something to see. Chauncey Billups, the overlooked member of the mega-deal, instantly raised eyebrows last night with his 21 points and his eight assists and his 12-for-12 from the line. He'll help the transition phase. And of course when Douglas plays as he did last night, the Knicks can outscore just about anyone.
But the story, for now, for the coming days and for the foreseeable future, are the 1 and 1A that Stoudemire talked about the other day. Outside, all day, the Garden marquee had already started running interference, welcoming Anthony — capitalizing the last two letters of his surname, colorizing them, so what you saw right after his smiling face on Seventh Avenue was an orange "NY."
There's still some kinks left in this show.
But, damn. It's a hell of a show already.
-New York Post Feb. 24, 2011