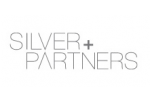 Silver + Partners,
New York
Follow
Update
145 West 30th Street 7th Floor
New York, New York 10001
United States
Phone: 646 878-1700
Fax: 646 878-1787
CREATIVITY: AMALGAMATED HIRES DIGITAL SPECIALIST, AARON
March 28, 2011
Amalgamated has hired Paul Aaron as director of interactive, to drive its digital practice. He joins the New York agency from Crispin Porter + Bogusky's Miami office, where he was most recently executive interactive producer, managing digital on brands like Coke Zero, Diageo, MetLife, Domino's, Kraft, Volkswagen, and Burger King.
Aaron will oversee Amalgamated's team of digital creatives, strategists, and producers, working alongside chief creative officer, Eric Silver. His remit will be to create integrated campaigns for a client roster that includes Ben & Jerry's, CarMax, Qdoba, Coca-Cola, and MSG Networks.
In an agency release, Aaron said of his appointment, "There are these models out there for digital that have been established by big agencies, but they were all established years ago. The landscape has changed a lot. I truly believe that Amalgamated is uniquely poised to make great digital in the coming decade. It's a small shop, with some really amazing people. What I like most about it is that there aren't any weak links on the staff. Across the board, everyone is great at what they do, regardless of title or department."
-Creativity, Mar 28, 2011