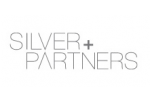 Silver + Partners,
New York
Follow
Update
145 West 30th Street 7th Floor
New York, New York 10001
United States
Phone: 646 878-1700
Fax: 646 878-1787
THE NEW YORK TIMES: IN NEW CAMPAIGN, A VODKA PROMOTES 'BALANCE'
October 3, 2011
It seems sometimes that Madison Avenue is awash in a river of vodka — not in the offices, as in the days of "Mad Men," but on the client rosters, as agencies produce more campaigns for more vodka brands.
The increasing popularity of vodka among American drinkers means that distillers are continuously bringing out new labels, flavors, varieties and packages. To keep up, established brands are developing new products and changing campaigns for existing products.
The result is a vodka war that is beginning to rival the spending battles among makers of soft drinks, autos and fast food.
There are vodkas that promote their American heritage, like American Harvest, Colorado Premium and Tito's; a vodka, Medea, with scrolling LED displays on its bottles; a cake-flavored vodka from Three Olives; and a vodka, Hangar 1, with its own airship.
There are also vodkas bearing licensed names like Hard Rock; a vodka, Kru 82, marketed as "adventure worthy" and sold in a "reusable, recyclable, shatterproof, stainless steel container"; and a vodka, Sobieski, with the actor Bruce Willis as a shareholder.
And reflecting the slumping economy, there are vodkas that aim their pitches at value shoppers, declaring they are just as good as vodkas with premium, superpremium or even ultra-premium prices.
Sobieski is active in that category, too, as are brands like Boru, 42 Below, Ikon, Select, Svedka, Vesica and Wodka.
The focus on value means that higher-priced brands need to remind drinkers why they are worth the extra cost. That is leading several of them to rethink the way they approach the marketplace.
An example is Ultimat vodka, sold by the Patrón Spirits Company in Las Vegas, which is known for its Patrón tequila. Patrón Spirits is about to introduce a campaign for Ultimat that represents a different direction for the brand, which is imported from Poland and sells in this country for about $39.99 for a 750-milliliter bottle.
The new campaign carries the theme "Find balance. Find Ultimat," which replaces the theme used in the most recent ads for the brand, "Live ultimately."
The budget for the campaign, which includes print, outdoor and online ads, along with a presence in social media, is estimated at $8 million.
The campaign, which is to begin in mid-October, is from a different agency than the one Patrón Spirits previously used for Ultimat. The new Ultimat agency is Amalgamated in New York, replacing the Richards Group in Dallas, which continues as the agency for Patrón tequila.
In 2008, the first year that Patrón Spirits sold Ultimat in the United States, it moved about 14,000 cases. That almost doubled in 2009, to 22,000 cases, but sales increased only slightly, to 23,000 cases, last year.
Although "the brand is growing," says Jennifer Long, brand director at the New York office of Patrón Spirits, "with this new campaign we think it will be growing significantly more."
"Yes, it's a crowded category," she says of the vodka market, but the company is optimistic because over all sales for vodkas continue to increase.
The initial ads for Ultimat were "centered on the product attributes," Ms. Long says, particularly that it is distilled from grains (wheat and rye) as well as potatoes.
"We're still keeping some of that messaging," she adds, but taking a different tack for the voice of the brand.
"What we did first is we looked at the competitive landscape," Ms. Long says, and determined that "other vodkas were taking a fashionista approach," in that their ads were about "the fashion of the brand."
So Ultimat is shifting to an approach tailored to reach a large target audience for the brand, white-collar professionals in fields like finance. (They have the wherewithal to pay $40 or so for a bottle of vodka.)
Those consumers are "yearning for a work-life balance," Ms. Long says, which is reflected in the theme to "Find balance. Find Ultimat."
"It works on a functional and an emotional level," she adds, with the functional side being "the balance of wheat, rye and potato, which gives you smooth taste."
The emotional side comes in as the brand tells its potential customers, as Ms. Long puts it: "Hey, we understand you need to have that time off. And Ultimat is the perfect ultra-premium product to enjoy when you're relaxing with friends."
That is expressed in a playful way in the initial ads in the campaign.
One ad proclaims: "You work for the best firm in the city. You make seven figures. You spend less time outside than prisoners on Rikers Island."
A second ad declares: "Your C.E.O. calls you Jack. The treasury secretary calls you John. Your kids call you Mr. Phillips."
A third ad says: "Your kids love their Christmas gifts. Your wife adores the diamond earrings. They called your office to tell you."
All three ads end with the "Find balance. Find Ultimat" theme and, in small print at the bottom, the words "From the creators of Patrón."
There was no formal review to find another agency for Ultimat, Ms. Long says; rather, "We did some desk research, word of mouth, seeing what people are saying about different agencies."
"Amalgamated is small and entrepreneurial, much like our own company," she adds, "and we like how they go about brand-building."
Amalgamated, which was opened in 2003, also works for marketers like Ben & Jerry's, CarMax, Coca-Cola and MSG Networks.
"Patron Spirits is an organization that knows how to create iconic brands," says Douglas Cameron, chief strategy officer and a founding partner at Amalgamated. "They take a point of view and stand for something."
In this instance, the new campaign for Ultimat is based on the concept of "forging solidarity at the end of the work day," he adds, much as "This Bud's for you" and "Miller time" did decades ago for Budweiser and Miller High Life beers.
"No drink right now was providing bonding or solidarity for today's new generation of upscale, white-collar professionals," Mr. Cameron says, "college graduates who are superambitious and want to climb up the corporate ladder very quickly."
Ultimat is "giving them balance at the end of the work day," he adds, and "when you join your work mates for a drink, Ultimat is your social glue."
The campaign will be addressing "a variety of different white-collar subcultures" with "busy, over-managed" lives, Mr. Cameron says, and the "core group" of those who work in finance is first up.
(Shhhhhh. Don't tell the Occupy Wall Street protesters.)
"Ultimat has its investment bankers, hedge fund managers and other financial professionals," Mr. Cameron says, "a group that works hard and also plays hard afterward."
"The campaign is upbeat and uses humor," he adds, to "present in a positive way" the idea of finding balance.
"Even though there are a lot of vodkas," Mr. Cameron says, "they tend to play in the same space, targeting the metrosexual, fashionista crowd."
Just as Patrón stands out in the competitive tequila category, he adds, Ultimat will be able to stand out in the vodka category with its new approach.
"By not trying to be something for everyone," Mr. Cameron says, "the focus on professional groups allows us to connect with them in a way that will stand out from other brands."
The media choices for the campaign will underscore the targeting effort.
For example, the print ads will run in financial publications like Bloomberg Businessweek, The Economist, The Harvard Business Review and The Wall Street Journal.
The outdoor ads will appear in financial districts, Mr. Cameron says, in cities like Boston, Chicago, New York and San Francisco.
And the digital and social media elements of the campaign will run in "the professional social networks," he adds.
In addition, the campaign will also include event marketing.
-The New York Times, October 3, 2011