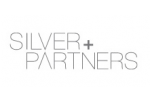 Silver + Partners,
New York
Follow
Update
145 West 30th Street 7th Floor
New York, New York 10001
United States
Phone: 646 878-1700
Fax: 646 878-1787
PSFK: ONLINE APP ANALYZES YOUR OFFLINE SOCIAL LIFE USING PHOTOS & CHECK-INS
November 21, 2011
Ultimat Vodka's new campaign by ad agency Amalgamated features a Facebook app that rates your social life. Created by Stink Digital, the Social Life Audit analyzes your Facebook photos using facial recognition and mood analysis, and your Facebook Places check-ins using Blackbook's database of bars, restaurants and nightclubs. The online app then scores different aspects of your social life like activity, popularity, crew size, trendiness and workaholism, and gives you a pass or fail grade.
Personalized infographics illustrate the different categories and the app then suggests activities that could help improve your score. Users can also compare and share the results of their Social Life Audit with friends on Facebook and view their rankings on a leaderboard.
-PSFK, November 21, 2011