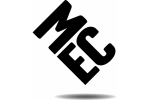 MEC Latin America,
Miami
Follow
Update
601 Brickell Key Drive Suite 804
Miami, Florida 33131-2261
United States
Phone: (+1) 786 264 7600
Fax: (+1) 786 264-7620
Sony Playstation & MTV - "MTV Game Awards 2011 Latin America" - MEC Latin America
MTV Game Awards 2011 Latin America
Sony Playstation & MTV
Sony
MEC Latin America
United States
MTV Game Awards
| | |
| --- | --- |
| Product Category | Video Games/Consoles |
| Language | English |
| Date of First Broadcast/Publication | 2011 |
| Media Type | Case Study |
| Length | 167 Seconds |
Story
Sociable Gaming
We developed a video gaming TV award show that reached out to a broader audience in Latin America while keeping hardcore gamers engaged.
Concept
Our Insight
A gamer doesn't have to be a stereotype – anyone and everyone can be one.
Our Solution
We teamed up with MTV to develop Latin America's first-ever video gaming award show. This enabled us to link best-in-class gaming culture with mainstream music and entertainment via a brand that has captivated audiences with its various award shows.
To break negative preconceptions, we ran a five-month multimedia campaign aimed at finding 'The Most Unexpected Gamer', based on consumer nominations collected via a unique microsite. Buzz was amplified via social media, as well as via MTV and PlayStation's own media presence. The show itself featured non-intrusive integration of PlayStation products through product placement, exclusive trailers and game demonstrations.
Problem
Our Challenge
The growth of video gaming has been hampered by accusations that the hobby can lead to social isolation. Sony Computer Entertainment America, manufacturers of the PlayStation console, asked us to help them extend the appeal of their product to social gamers without alienating hardcore gaming fans.
Result
The Results
- Sales up 18%
- Reached an audience of over six million 12-34 year-olds
- 350,000 votes from 17 markets