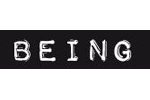 BEING,
Boulogne Billancourt
Follow
Update
50/54, rue de Silly
Boulogne Billancourt, France 92100
France
Phone: 1 49 09 75 05
Fax: 1 49 09 26 39
Come4.org - "The Lover" - BEING
The Lover
Come4.org
Come4.org
Product Category
Institutional/Public Interest/Non-Profit Org.
More Information
http://www.come4.org
Date of First Broadcast/Publication
April, 2013
Media Type
Television & Cinema
Length
91 Seconds
Awards
Cristal Festival, 2013 (Sapphire) for Best Direction
Cristal Festival, 2013 (Cristal (Gold)) for Film
London International Awards - LIA, 2013 (Silver) for TV/Cinema/Online Film - Public service, social welfare
Cannes Lions International Festival of Creativity, 2013 (Gold Lion) for Cinematography
Cannes Lions International Festival of Creativity, 2013 (Bronze Lion) for Direction
London International Awards - LIA, 2013 (Silver) for Web Services
Cristal Festival, 2013 (Cristal) for Public Interest Campaign

Story
BEING AND COME4 WILL CHANGE YOUR VIEW ON SEXUALITY
And will you look at porn differently? This is the message of the new promotional film created by BEING for Come4, the first website to combine philanthropy and pornography.
Use the addiction of the human being in a noble purpose- that was the brilliant and provocative idea of the two founders of Come4, Marco Annoni and Riccardo Zilli, who gathered funds for the technical construction of the site via the crowd-funding platform Ulule. More specifically, Come4 is an ethical website with sexually explicit content whose main objective is to raise funds for good causes: "porn with a heart', to serve community projects.
To launch this site, which should work with its first videos at the end of May, Come4.org returns with the new film- "The Lover"- by BEING, which is already on YouTube and Vimeo: http://bit.ly/17m4bch
Impactful and committed to the service of a strong project, this film depicts the story of Asta Philpot, a British activist whose fight for a different view on sex was made famous by the BBC and is the origin of the film "Hasta la vista" (Come As You Are). At a time of discussions on sexual assistance, the unexpected ending of this film, which has an atmosphere of half-fantasy, half-brothel along with highly polished photography, overturns our prejudices and questions our taboos. Never to watch porn in the same way as before.