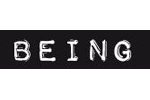 BEING,
Boulogne Billancourt
Follow
Update
50/54, rue de Silly
Boulogne Billancourt, France 92100
France
Phone: 1 49 09 75 05
Fax: 1 49 09 26 39
BEING remporte ses premiers Lions au Festival International de la Créativité de Cannes
June 25, 2013
BEING revient du Festival International de la Créativité de Cannes avec ses premiers Lions, dont un Or pour son film « The Lover » pour Come4.org.
Alors qu'il ne s'agissait que de la deuxième participation de l'agence au Festival, cette soixantième édition aura réservé une très jolie surprise, en voyant BEING repartir avec non pas une mais 2 récompenses, dont un Lion d'Or, pour 4 shortlists , pour le film « The Lover » pour le site de pornographie philanthropique Come4.org:
➢ Or – catégorie Film Craft, Cinematography
➢ Bronze – catégorie Film Craft, Direction
Percutant, engagé, au service d'un projet fort, « The lover » film met en scène l'histoire d'Asta Philpot, activiste britannique dont le combat pour une vision différente du sexe a été rendu célèbre par la BBC et est à l'origine du film « Hasta la vista » (Come as you are, en anglais). La chute inattendue de ce film à l'ambiance mi-fantasme, mi-maison close et à la photographie léchée renverse nos préjugés et nous interroge sur nos tabous. Pour ne plus jamais regarder le porno comme avant.
Pour Bruno Tallent, président de BEING : « Cette année, un nombre record de 35 762 cas ont été envoyés à Cannes, par 92 pays. Seules 16 agences françaises se sont distinguées et c'est une grande fierté d'en faire partie, avec 2 Lions. Ces Lions sont autant la récompense du travail accompli qu'un nouveau signe donné au marché de notre créativité. »
Pour Alasdhair Macgregor Hastie, directeur de la création de BEING : « Ce premier Lion d'Or est la récompense méritée du travail accompli par toute la création de l'agence. Il faudra désormais bien compter sur BEING. »
A propos de BEING : BEING est l'agence de communication globale du groupe TBWA\ qui propose une offre unique 100% intégrée de consulting de marque, design, publicité, shopper marketing, et digital. Les 220 personnes de l'agence présidée par Bruno Tallent sont regroupées sur 3 sites : Paris, Lyon et Lille.
Suivez-nous sur Twitter @BEINGagency et sur facebook.com/BEINGagency
Contact Presse : Marie Reynaud – marie.reynaud@being.fr - 01 49 09 75 06 – 06 89 49 47 79