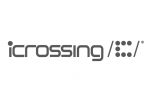 iCrossing,
New York
300 W. 57th Street
New York, New York 10019
United States
Phone: 866-620-3780
Country Phone Code: 1
Philosophy & Competitive Advantages
We build connected brands.
Guided by insights. Driven by passion. Measured by results.
Join the Connectedness Converstion.
Network Description
iCrossing is a unit of Hearst Corporation, one of the nation's largest diversified media companies.
iCrossing owns Core Audience, a software as a service (SaaS) data management platform that powers audience-based marketing across bought, earned and owned media.
Local Representation
Headquartered in New York, iCrossing has 900 employees in 18 offices globally.