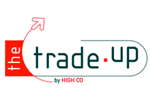 Trade Up,
Aix-En-Provence
Follow
Update
Parc du Golf BP 346000
Aix-En-Provence 13799
France
Phone: 04 42 24 58 24
Fax: 04 42 24 58 25
Philosophy & Competitive Advantages
So that we are able to provide the best possible advice to our clients, we have developed two tools which validate our ideas and our campaigns.
A pre-test: to track trends and developments, to listen to understand better and identify the needs of clients in general and our own clients in particular, and the consumer, so as to offer relevant and made to measure plans of action.
A post-test: to evaluate results, the consequences and satisfied reactions of he public concerned in a more objective way, and also to gain information for future projects. An essential method which allows us to enter into a win-win partnership with our clients.
Network Description
Haygarth - Ru/Comunica Con A - TMF - Spain / Shef-Service - Promo Control - Belgium /TMH -Italy - Syracuse -UK