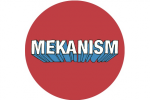 Mekanism,
San Francisco
Follow
Update
640 Second Street 3rd Floor
San Francisco, California 94107
United States
Phone: (+1) 415 908 4000
Fax: (+1) 415 908 9339
Number of Employees: 60
Jason Harris is President at Mekanism, leading the strategy and production of award-winning branded entertainment campaigns. His core focus is fostering Mekanism's position as the premiere storyteller for emerging media. Harris represents a unique hybrid of strategy, management and production expertise. He works closely with brands to help create hit content, develop community platforms, and maximize reach and exposure through syndication strategies.
Harris is a regular on the New York and LA lecture circuit, tackling various new media topics. He lives in the hills of San Francisco with his wife Karen and his two crazy sons, Cole and Jett.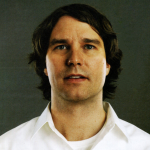 Pete Caban is CEO and Head of Digital at Mekanism, leading technology development, new media initiatives and business operations. Focusing primarily on projects surrounding emerging content platforms, Caban directs the technical development of Mekanism's client campaigns by leveraging he industry's latest innovations to deliver targeted content to the widest base.
Caban has developed a dream team of 60 of the most innovative, multi-disciplinary creatives and producers in the world since joining the firm in 2004. He is widely recognized as an innovator in emerging platforms, having spent three years on Macromedia's international speaking circuit and is acknowledged for his pioneering work with Shockwave.com.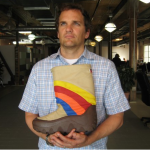 Tommy Means
Founder/Executive Creative Director
A few years back, Tommy Means recognized that the thirty-second spot was having a mid-life crisis. Brands would need different avenues to effectively tell their stories. Tommy's vision called for a fully-integrated creative production studio – and Mekanism was born. Here he could lend his talent for storytelling outside of the constrictive space between TV shows. Tommy was soon joined by his friends Pete, Ian and Jason. They rented a warehouse and began gathering talent to help them make spots, short films, virals, TV shows and feature films.
Tommy's natural talent for directing quickly surfaced. His award-winning commercials and short films have been recognized at Cannes, The One Show, The Clios, The AICPs, AdWeek's Top 50 Spots, Creativity Magazine's Best Work of the Year, and oddly enough… The Today Show.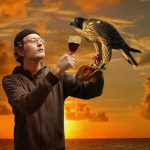 Ian Kovalik
Executive Creative Director
Ian Kovalik joined the Mekanism team in 2003, bringing an artistic and creative background in design, interactive and animated storytelling. As executive creative director, he oversees much of the design execution across commercial, web and branded entertainment. Ian has lent his creative eye to several of the firm's award-winning and groundbreaking projects. Recently Ian has directed all the work for Lipton Brisk and Charles Schwab, and previous campaigns for Napster, EA Need for Speed and Microsoft.
Ian moved over to Mekanism following a four-year stint as the creative director at design shop hillmancurtis, inc. in New York City. He now lives with his wife and sons in Oakland, CA and is part of the Raider Nation.