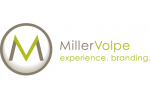 MillerVolpe, Inc.,
Doylestown
Follow
Update
420 Farm Lane
Doylestown, Pennsylvania 18901
United States
Phone: 215 348 5330
Fax: 215 525 0201
Philosophy & Competitive Advantages
Your brand needs marketing. You need creative. And your boss needs something to crow about like a proud peacock. Look at our work. It makes people talk about brands. It makes people try brands. It makes people love brands. And it makes people like you feel brilliant... and look good too.
Contact MillerVolpe if you need an advertising and marketing agency for everything from strategic positioning, to brand identity, to social media, to campaigns in all media. Or, of course, if you just need peacock feathers.
Local Representation
Geordie Miller
President, Creative Director
215-630-6246 direct