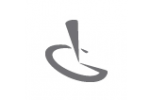 The Garrigan Lyman Group,
Seattle
Follow
Update
1524 5th Avenue
Seattle, Washington 98101
United States
Phone: 206.223.5548
Toll-Free Number: 877.777.4454
Fax: 206.223.0818
Philosophy & Competitive Advantages
The full service digital advertising agency that goes beyond – through beautiful disruption©.
It starts with a high bar; to lift every brand, be it Fortune or future 500, by discovering that moment of pure delight when the audience experiences the brand. We call it beautiful disruption, the defining principal that drives every aspect of us working together to create success.
First, our strategic process examines the way things are now and imagines what it could be. Think of it as "WHAT-IF-WOW." We do.
The WHAT involves us doing our homework - getting smart about the market, the audience and today's culture. The IF brings together cross-functional teams
to discover a brilliant premise rooted in your brand's purpose. And the WOW is just that – the execution, the experience, and most importantly, the results.
Local Representation
Seattle Headquarters:
Jean Zartman
Office: 206.223.5548
Mobile: 206.595.9995
Scott Moers
Office: 206.223.5548
Mobile: 206.595.9995
New York Office:
Office: 212.232.0270
San Francisco Office: 877.777.4454
Office: 877.777.4454
Trade Organizations
Women Presidents' Organization
The Usability Professionals' Association
The Association of Advertising & Marketing Professionals
TechExecs Network
Social Media Marketing Association
New York Technology Council
Mobile Marketing Association (MMA)
Interactive Design Association
Direct Marketing Association (DMA)
American Marketing Association (AMA)
American Institute of Graphic Arts (AIGA)
American Advertising Federation (AAF)