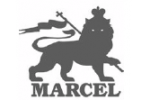 133, Avenue des Champs Elysées
Paris 75008
France
Phone: 01 44 43 70 00
Fax: 01 44 43 75 28
Repetto presents its first interactive shop window
March 3, 2011
Repetto would like to invite you to discover the first interactive shop window during Paris Fashion Week, which will run from 1 to 9 March 2011.
Designed by the Marcel agency (Publicis Group), this innovative set-up, which relies on the very latest movement detection technology, will allow passers-by to choose their shop window and to make dancers and backgrounds appear in front of them with a simple hand movement.
The passer-by will thus become the conductor of this shop window and, through his own movements, will discover the greatest ballets revisited by Repetto.
Through this exceptional virtual experience, the Marcel agency is offering Repetto a new opportunity to be at the forefront of technology and of dance.
The set-up involves a holographic screen covering the whole surface of the shop window, a video projector and a movement detection camera.
The camera will analyse the movements of passers-by on the pavement in front of the shop and will allow them to interact directly with the video content that is being projected onto the screen.
Passers-by will thus be able to completely transform the shop window according to their wishes.
The translucent screen – which reflects the light from the projector without the user being able to see this – makes the image surprisingly realistic.
This interactive shop window can be discovered exclusively in the Repetto boutique located at 22 rue de la Paix- Paris 02, from Monday 28 February to Wednesday 9 March 2011, from 8h20 to 2h30.