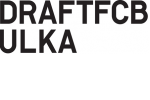 Draftfcb + Ulka,
Bengaluru
Follow
Update
84 M. G. Road Barton Centre, 1103-5, 11th Floor
Bengaluru 560 001
India
Phone: -80 6539-9800
Fax: -80 2558-3955
Philosophy & Competitive Advantages
PARTNERSHIP
At Draftfcb Ulka we believe in partnership. Partnership with our clients. Partnership with each other within the agency. Partnership between management and creative. Partners share common goals. Ours is to help our clients' businesses succeed. Because if they succeed, we succeed. What distinguishes Draftfcb Ulka is not one single attribute, but one single attitude. An attitude that success is achieved through partnership and trust. Today 40% of our business comes from clients who have trusted us for over two decades. And wherever we service multiple agency accounts, we are the lead agency.
BEYOND BRAND BUILDING
Today 53 of Draftfcb Ulka's brands are category leaders. Brands built from scratch and nurtured over 25 years. Brands that were non-existent when Draftfcb Ulka was assigned the business, but are today case studies in marketing and advertising. Santoor toilet soap, where research and focused advertising saw sales grow four-fold against stiff competition from Levers and P&G brands. Indica, which took on Hyundai and the mighty Maruti to firmly establish itself as the leader in its class. Not surprisingly, Draftfcb Ulka is seen as an agency that does brand building and more.
OUR CREATIVE PHILOSOPHY
Draftfcb Ulka's commitment has always been to create advertising that works in the market place. Advertising that is noticeable. Advertising that is relevant to the potential buyer, not necessarily the seller. Advertising that reflects the brands needs and not the agency's personality.
OUR PEOPLE PHILOSOPHY
To attract and retain the right talent and provide them with an environment that encourages and enables them to produce consistently high quality and relevant advertising. We also give a lot of importance to training and conduct a two month long training program for all new employees every year.
50 YEARS OF ULKA
50 years back, Bal Mundkur, felt that there was a need for an Indian agency that would challenge the then agency stereotype. He was convinced that the main cities had abundant talent and a community of entrepreneurial clients would embrace an agency that could do pioneering work based on the principal of 'accountable marketing.'
Bal Mundkur founded Ulka in 1961 and within the first ten years, the agency made a smooth transition from a creative hot shop to a large mainstream agency. Over the last two decades, since the induction of the top management team, Draftfcb Ulka has transformed itself to become a complete marketing communication solutions provider.

Network Description
Draftfcb is a global network of 150 offices in 90 countries with 9,000 employees. Our main hubs are in the most important and fastest-growing markets, including Chicago, New York, London, Hamburg, Madrid, Sao Paulo, Johannesburg, Mumbai, Shanghai and Dubai. Draftfcb is wholly owned by the Interpublic Group of Companies, a publicly traded global marketing communications services company (NYSE:IPG).