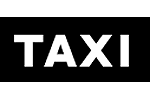 TAXI, New York,
New York
Follow
Update
11 Beach Street 10th Floor
New York, New York 10013
United States
Phone: 212 414-8294
Fax: 212 414-8444
Philosophy & Competitive Advantages
Doubt the conventional. Create the exceptional.
It's a simple directive, and it drives everything we do. We don't look for the usual route, we look for the smartest. This begins and ends with great people. Our belief is that a culture that attracts open minds, challenges them to challenge each other, and rewards brave thinking produces exceptional results. Consistently great work is created when you love what you do, where you do it and who you do it with. So we feed each other by celebrating individuality, respecting and considering conflicting opinions, and always providing the chance for any idea - no matter how big, small, different, or odd-sounding it might be - to have its time to breathe.
Trade Organizations
American Association of Advertising Agencies (AAAA)