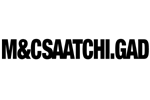 M&CSAATCHI.GAD,
Paris
32 rue Notre-Dame des Victoires
Paris 75002
France
Phone: 01 55 80 10 00
Fax: 01 55 80 10 10
Country Phone Code: 33
Havana Club - "Ballet"
Pernod-Ricard
Title
Ballet
Agency
M&CSAATCHI.GAD
Advertiser
Pernod-Ricard
Brand
Havana Club
Product Category
Alcoholic
Campaign Name
Nothing Compares to Havana
Market
Italy
Country of Production
France
Media Type
Outdoor / Out of Home
Awards
EURO EFFIES / EACA Euro Effies, 2012 (Grand Prix) for
EURO EFFIES / EACA Euro Effies, 2012 (Gold) for FMCG

Story
SUMMARY:
In 2009, Havana Club International set a clear ambition: let's not try to become the second-best mainstream brand. Instead, aim at becoming an iconic premium brand, sold at a premium price. This was the brief to develop the new campaign, to be used in over 30 countries in the world.
The objective of the Havana Club marketing strategy was to grow both market share and sales in markets that were already growing, as well as limit the decline of sales and share in markets that had been hit hard by the financial crisis to match the decline of the market.
As the only international Cuban brand, the strategy was to make Havana Club a "Cultural Brand": the icon of the rich, vibrant and non-aligned Cuban culture.
Using Cuban culture and values to engage with our priority target of Urban Cultural Explorers", both premium spirit drinkers and opinion leaders, left main competitor Bacardi to the mainstream consumers.
The creative approach defined a new crusade for the brand to make people experience the incomparable human and artistic culture from contemporary Havana - designated HAVANIZATION. This comprised three core elements: "Havana Cultura", "Nothing Compares to Havana" and "7 Days in Havana".
Whatever the local market situations, Havana Club improved its market share, sales, and brand image against Bacardi. Havana Club even became leader in the booming rum market of Germany. The campaign gave the brand more Cuban authenticity which directly translated into perceived quality and originality that led to more recommendation and helped Havana Club to exceed all business objectives.
In the Drinks International Magazine 2012 yearly report, Havana Club was ranked #1 Hot Rum Brand for the 1st time, and even better, became the #1 brand in the Bartenders Top 10 for all spirits brands, beating iconic brands such as Absolut and Jack Daniel's. This is the demonstration that Culture can turn brands into icons, generate value and ROI.