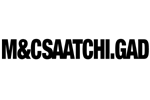 32 rue Notre-Dame des Victoires
Paris 75002
France
Phone: (+33) 01 55 80 10 00
Fax: (+33) 01 55 80 10 10
CFDT - "CFDT Elections TPE 2012" - M&CSAATCHI.GAD
CFDT Elections TPE 2012
CFDT
CFDT
M&CSAATCHI.GAD
France
CFDT Elections TPE 2012
| | |
| --- | --- |
| Product Category | Unions |
| Language | French |
| Date of First Broadcast/Publication | November 28, 2012 |
| Media Type | Web Film / Viral |
| | |
| --- | --- |
| Executive Creative Director | Antoine Barthuel |
| Executive Creative Director | Daniel Fohr |
| Art Director | Thomas Lafourcade |
| Copywriter | Pascal Charvet |
| Director | Marc Fouchard |
| Production Company Producer | Dominique Faviez |
| Account Director | Catherine Malaval |
| Strategic Planner | Benoît Pellevoizin |
| Strategic Planner | Eloi Asseline |
| Agency Executive Producer | Virginie Maionchi |
| Media Planner | Romain Le Callonnec |
the biggest secret of French Unionism finally exposed
Story
CFDT, one of the leading French trade unions, has launched an original PR campaign with M&CSaatchi.GAD Group in Paris for the upcoming Elections of the union of Very Small Businesses (TPE).
The campaigns aims at encouraging small businesses employees to vote for the CFDT by reaffirming its status as the only supportive partner of small businesses employees, unlike most other unions that only support employees from medium and big companies.
At the heart of the PR campaign is a viral object promoting CFDT in an unusual manner. Titled "the biggest secret of French Unionism finally exposed", the video tells the story of the CFDT using the distinctive style of old-school spy movies, demonstrating the union's dedication and ingenuity to feel and breathe the air of small businesses. A cameo from François Chereque himself (CFDT leader for the last 10 years) petting a stuffed cat adds an extra touch of surprise to this unconventional piece of communication.