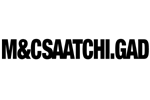 32 rue Notre-Dame des Victoires
Paris 75002
France
Phone: (+33) 01 55 80 10 00
Fax: (+33) 01 55 80 10 10
Number of Employees: 90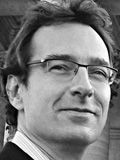 Gilles Masson
President Founder
Phone: (+33) 0155801006
gillesm@mcsgad.com
A diverse and full résumé: Graduated from HEC and the Institute of Political Studies (IEP Paris), Holder of a Bachelors? degree in Philosophy and a Masters? degree in Economic Sciences. Professional experience: Gilles starts his career in 1986 at HDM then in 1988 he joins Australie as a group account director. From 1992 to 1995, he is development director of BDDP. In 1995, he co-founds and is Managing Director of BETC Euro RSCG, before becoming Vice President of Euro RSCG C&O in 2001. In 2002 he is appointed Vice President of Publicis Conseil, then President of Leo Burnett Paris. On September 1st 2005, he co-founds M&C Saatchi GAD as President.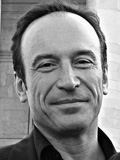 Antoine Barthuel
Creative Director Founder
Phone: (+33) 0155801006
antoineb@mcsgad.com
An artistic background: He graduated from the ?Beaux-Arts? and from ?l?école supérieure d?Art Moderne?. A Career path of collaborations: He began his career in 1984 at BDDP and for 9 years contributed to its evolution into one of the largest French agencies. With Jean Marie Dru, he launched the Danone Institution, for Michelin he redesigned the Michelin Bibendum, he also coordinated the launch for Itinéris of France Telecom and created campaigns for BMW, CCF and La Francaise des jeux. In 1994, he met Daniel Fohr with whom he consecutively took joint control of both Bates and Grey, allowing him to work on large international accounts. In 1999, they encountered Gilles Masson, at the time General Director of BETC Euro RSCG. In 2002 they joined the Publicis group where they managed Publicis Conseil for 2 years. Whilst working there, they took the reigns at Leo Burnett and guided it to the number 1 ranking by CB News in 2004. He co-founded MC Saatchi GAD in September 2005.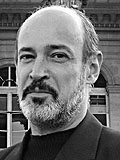 Daniel Fohr
Creative Director Founder
Phone: (+33) 0155801006
danielf@mcsgad.com
A scholarly background: Humanities studies and doctorate at the Sorbonne: ? I would have continued to study but it wasn?t very well remunerated?. A career that has followed the path of change: He started as a journalist and Spanish teacher in Italy then in Venezuela. He joined TBWA in 1985 as a planner-copywriter. Two years later, he worked on the Volkswagen account for DDB Needham. The he joined Australie, this time as copywriter and co-creative director. He launched M6 ?a little channel that grew and grew? and produced the 2 most well known campaigns of the decade (Toyota and the Banana Collective). It is there that he met Gilles Masson who he then worked with for 4 years. In 1991, he moved to CLM/BBDO ?because it was difficult to resist someone like Philippe Michel?. It was only three years later that he became acquainted with Antoine Barthuel to jointly take charge of the creative department at Bates France. In 1996, they became vice-presidents in charge of creative work at Grey. After three years of loyal service, they joined Euro RSCG BETC as creative directors and associates. In 2002, they joined the Publicis group where they managed Publicis Conseil for 2 years. Whilst working there, the trio took the reigns at Leo Burnett and guided it to the number 1 ranking by CB News in 2004. He co-founded MC Saatchi GAD in September 2005.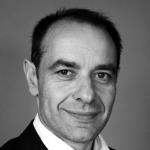 Jean Luc Roux
Vice President
Phone: (+33) 0155801004
jlr@mcsgad.com
Graduated from HEC Executive MBA and the IAE, Jean-Luc Roux begins his carrer in Groupe BOUYGUES that he leaves in 1989 to implement Eurocom's (ex-HAVAS) cost-controlling system. When BETC EURO RSCG starts in 1995 he's appointed CFO, the Deputy Managing Director. In 2001 he joins BBDO (Omnicom) where as Deputy Managing Director of CLM/BBDO and president of TECin/BBDO, he's in charge of the financial restructuration of the digital activities. In 2005, he joins M&C SAATCHI.GAD as a partner and is appointed Vice-President in 2007.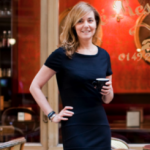 Début 2007, Nathalie crée M&C Saatchi.Corporate (devenue en 2014 M&C Saatchi Little Stories), une société de conseil en communication corporate (conseil en stratégie et en communication, stratégie et identité de marque, communication éditoriale, relations avec les médias et médias digitaux, e-réputation, relations publiques, communication interne) au sein du groupe M&C Saatchi.GAD.
Diplômée d'ESCP-Europe (promo 1983), Nathalie est spécialisée dans le conseil en stratégie et en communication depuis plus de 20 ans. Elle a dirigé certaines des agences les plus influentes en France. Elle a été successivement Directrice Associée, membre du CoDir de TBWA (ex-BDDP) puis de Publicis Conseil, Présidente d'Euro RSCG Works (une agence spécialisée en communication dans les univers du luxe et du IT) puis Présidente de Landor (premier réseau mondial de branding et design). Elle fut également Directrice de la Communication Internationale de Cartier, Membre du Comité de direction. Au cours de son expérience professionnelle, Nathalie a accompagné de grandes marques et institutions françaises et internationales dans leurs stratégies de marque et de communication.
Parmi ses références : Alcatel, SNCF, Renault, Citroën, EADS, Eutelsat, France Telecom, HSBC, Danone, Unilever, P&G, Bongrain, Bel, Coca-Cola, Nestlé Waters, Louis Vuitton, Cartier, Dunhill, St Dupont, Boucheron, Lancôme, Yves Rocher, Pernod Ricard, Diageo, Moët Hennessy, Décathlon, L'Ecole Polytechnique, HEC, AUP, Université de Lorraine, …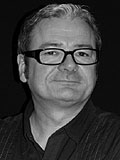 Jean Didier Loizeau
M&CSAATCHI.GRAPHICS Director
Phone: (+33) 0155801005
jdl@mcsgad.com
Backed by a wealth of experience gained in printmaking and later in photography where he perfected his image processing skills in Monaco under the guidance of one of Helmut Newton's printers, among other masters, Jean-Didier Loizeau chose to pursue his career in advertising. He joined BDDP in 1988 as Production Engineer, in charge of pre-print and print for prestigious brands such as BMW, Belin, Playskool, Porto Cruz, SNCF, Suez, UAP, McDonald's and others. This is where he first met Antoine Barthuel, who was later to become his life-long professional accomplice. In 1998, after winning 3 US Golden Awards for print quality (the first ever won by an advertising agency in France), he left BDDP@TBWA to create and manage the print production department at Le Nouvel Eldorado (Havas Advertising Group). In 2000, he joined Antoine and Daniel as Production Director for BETC EURO RSCG where he met Gilles, Jean-Luc and Madjid and where, in addition to his print duties, he supervised a number of cross-function projects linked to the Agency's reorganization. In 2004, Jean-Didier was appointed Executive Officer of Empreinte BBDO, the print production platform of BBDO Paris, before joining M&C SAATCHI.GAD as a partner in 2005 and contributing to the agency's creation by setting up its print production activity. Since January 2007, JDL has been heading the agency's production department dedicated to the trades of the Graphic Arts chain.
Francis Cote
OVEREASY Director
Thomas Cleret
Strategy & Development Director
Phone: (+33) 01 55 80 10 32
thomas@mcsgad.com
Thomas is a graduate from ESCP-EAP. He started his career in 1998 as an account executive at BDDP, later called TBWA\PARIS. After 2 years he seized the opportunity to join the newbusiness department, where all the exciting stuff happens. He soon headed the department and stayed there for 5 years, working on numerous pitches, for French and International accounts as well. Then he switched to strategic planning, still at TBWA\PARIS, working mostly for Cadbury, Mars Petfoods, SNCF (French Railways), BNP Paribas, Amnesty International, Kronenbourg, and Nissan. In November 2007 he joined M&C SAATCHI.GAD as Strategic Planning and New Business Director.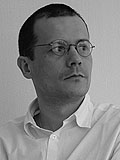 Philippe Horeau
Client Services Director
Phone: (+33) 0155801008
philippeh@mcsgad.com
After leaving ESC Bordeaux, Philippe started his career at Lintas in 1991. In 1996, after 5 years of working on international accounts such as Unilever and Nestlé, Philippe left for Amsterdam to work for Wieden + Kennedy. They entrusted him with 3 consecutive projects: to win the Nike France account before World Cup ?98, the European campaigns for Nike until the summer of 2000 and to win and manage the Siemens Mobile until February 2001. In March 2001 he joined DDB Amsterdam as European Account Director for Philips (across 23 countries) for the Cosumer Electronics, PC Peripheral & Mobile Phones Markets. In May 2003, after 7 years of residing in the Netherlands, he returned to France to join ?the GAD? as Account Director of Publicis Conseil (Sagem, Allied Domecq, Samu Social, Paris 2012, HP, Thomson, Group Seb, Sanofi Aventis Corporate et EDF after competition) In September 2005, he joined MC Saatchi.GAD as the agency?s chief Acount Director, responsible for the following founding clients: Havana Club, Olmeca, CIVB international, le Groupement S?miles and the launch of the Quai du Branly Museum for France.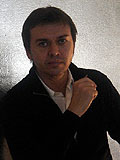 Thierry Taglioni
Client Services Director
Phone: (+33) 0155801028
thierryt@mcsgad.com
Jean-Marc Aimé
M&CSAATCHI.ONE Director