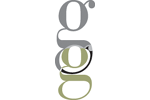 44 West 28th Street Floor 16
New York, New York 10001
United States
Phone: 212 685-6789
Fax: 212 685-6944
Philosophy & Competitive Advantages
It begins with an idea...it ends with an icon. A strong brand image requires a clear message, striking creative, significant marketing strategies and smart media placement. Turning these basics into brand awareness and recognition requires the skill of a team who knows your industry, your brand's position and it's potential. Our agency
recognizes your goals and knows the importance of a successful client-agency relationsthip. Together, we have the ability to transform a vision into a brand powerhouse.

Our Competencies include:

Brand building for fashion, beauty, sport related lifestyle and luxury categories

Advertising campaign development, execution and placement

Public Relations (i.e, product placement, celebrity affiliations, publicity)

Promotion: in-store events, fashion shows, contests, viral, grass roots

Youth/tween and ethnic marketing

We are proud of the several long term client relationships (8-10 years) that have grown both our clients business and the agency's reputation. These accounts give testimony to the work ethic, collaboration and successful results the agency produces for its' clients.

Agency staffers also have history with the firm; over 50% have been on the team in excess of five years. New talent blends with senior executives yeilding a fresh approach to the agency POV and creative
problem solving.

Our international think tank possesses personal acheviement in fine arts, music, theatre, editorial, lecturing, youth culture consulting, competitive sports and charitable endeavors.