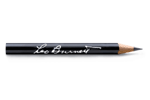 3310 West Big Beaver
Detroit, Michigan 48084
United States
Philosophy & Competitive Advantages
We believe in the power of creativity to transform human behavior. Everything that matters in our business begins and ends with people and their behavior. Recognizing that people don't segment their decisions by channel, we aim to reach them across their lives to ultimately activate and change their behavior. Powered by our marketing services capabilities, we are able to offer advertising, promotions, interactive, CRM, and direct marketing under one roof, building cross-channel solutions that engage, inspire, and activate. We aspire to create brands with a human purpose at their core. We work with companies who have something meaningful to say. Ultimately, we will be known as the best agency in the world at transforming human behavior.
Trade Organizations
American Association of Advertising Agencies (AAAA)
American Advertising Federation (AAF)
International Advertising Association (IAA)
Direct Marketing Association (DMA)
Promotion Marketing Association, Inc. (PMA)
The Advertising Council, Inc.
Chicago Advertising Federation (CAF)
Point of Purchase Advertising International (POPAI)
Association of National Advertisers, Inc. (ANA)
Mobile Marketing Association (MMA)
In-Store Marketing Institute
ad:tech
ACM/SIGCHI
Association for Multimedia Communications WebSIG
Cellular Telecom & Internet Association
Computer Security Institute
eCommerce Special Interest Group
Email Experience Council
IDSA
Usability Professionals Association