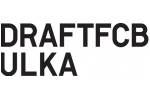 Draftfcb+Ulka India,
Mumbai
Follow
Update
Nirmal, 4th Floor, Nariman Point, Mumbai - 400021 Phone 022-66707070 Fax 022-66707172
Mumbai
India
Phone: 22 6670 7070
Fax: 22 6670 7172
Sunfeast Dark Fantasy
How far will you go for a Sunfeast Dark Fantasy?
Riding on the back of the successful re-launch of brand Sunfeast Dark Fantasy in 2010, ITC Foods has unveiled a new television campaign for Sunfeast Dark Fantasy Chocolate and Vanilla cream biscuits with a new theme 'How far will you go for a Dark Fantasy?'
The Sunfeast Dark Fantasy brand communication reflects the core promise of 'Pure Indulgence'. According to Dennis Koshy, Vice President, Draftfcb Ulka Bangalore, "Indulgence products are expected to whisk you away into another world – a world of sensorial pleasures. With its premium ingredients, Sunfeast Dark Fantasy is perfectly crafted to deliver on that promise. Even the final signoff 'Escape into one' flows from this belief." The new campaign developed by Draft FCB Ulka consists of two TV commercials, one for Chocolate and one for Vanilla cream.
Sunfeast Dark Fantasy, the premium range of crème biscuits from ITC was launched in 2005. The brand is currently the leader in the premium crème segment and is available in three variants,
chocolate, Vanilla and Choco Fills.
Client: ITC Foods
Agency: Draftfcb Ulka, Bangalore
Creative Team: Dharmesh Shah
Servicing Team: Vignesh Babu & Morarji Anand
Account Planning: Narayan
Agency Producers: Alpa Jobalia, Mazhar khan
Production House and Director: Ginger Water Films, Zap.