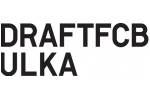 Draftfcb+Ulka India,
Mumbai
Follow
Update
Nirmal, 4th Floor, Nariman Point, Mumbai - 400021 Phone 022-66707070 Fax 022-66707172
Mumbai
India
Phone: 22 6670 7070
Fax: 22 6670 7172
Chandrika Face Wash
Draftfcb Ulka creates new campaign for Chandrika Face Wash
Chandrika Face Wash
Miss India's Beauty Tonic
Bangalore, November 26, 2012: Wipro Consumer Care and Lighting Ltd. has just launched a new range of facewash under Chandrika, one of the most respected ayurvedic brands in the country.
Chandrika, well known for its ayurvedic heritage, has been catering primarily to Kerala. With the launch of the new facewash range, it plans to expand its geographic footprint and at the same time appeal to the younger consumers. The facewash is available in three variants for different skin types and promises not just cleansing, but a more inside out tonic like effect, with the skin getting better with every wash.
The brand has roped in Vanya Mishra, the reigning Pantaloons Miss India World, as its brand ambassador. The TV commercial created by Draft FCB + Ulka shows a friend asking Vanya how she manages to look even more beautiful every time she meets her. Vanya explains that the secret is in the ingredients that her mother puts together to create a special beauty tonic. The film goes on to reveal that the tonic is actually Chandrika Face Wash.
Commenting on the creative brief given to the agency, Mr. Anil Chugh, Sr. Vice President, Wipro Consumer Care and Lighting Ltd.,said, "The new Chandrika Face Wash has been designed to meet the needs of the young consumer. Every young girl aspires to be as beautiful as a Miss India and is often looking for solutions that are natural and effective. With an Ayurvedic recipe and a heritage like Chandrika, we are best positioned to fill in this gap where she not only gets a face wash that cleanses effectively but is also a tonic that enhances her skin with every wash".
On the thinking behind the campaign, Dharmesh Shah, Creative Director, Draftfcb Ulka, said, "The idea was to clearly communicate one simple thing - one does not need to have a tedious regimen to enjoy the benefits of Ayurveda. We cracked a nice story involving an actual beauty queen to add credibility and the aspirational value".
Chandrika, best known for its Ayurvedic Soap, was acquired by Wipro in 2004 and has over the years launched a range of products that appeal to the younger generation, while still retaining its core promise of the goodness of Ayurveda.
Credits:
Client:Wipro Consumer Care and Lighting Ltd.
Agency:DraftfcbUlka
National Creative Director: KS Chakravarthy (Chax)
Creative Director:Dharmesh Shah
Creative Team:Sangeetha Sampath, Deepak Thammaiah, Supreeth Nagaraja, Rajendran Perumal
Client Servicing:Ami Bhat, Mihir Dave, Rahul Hasija
Planning: S. Narayan, Marvin D'souza, Vishal Thakkar
Films:Alpa Jobalia, Stanley Christian
Production house:Milestone Films
Director:Atul Manjrekar