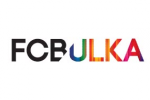 Nirmal, 4th Floor, Nariman Point, Mumbai - 400021 Phone 022-66707070 Fax 022-66707172
Mumbai
India
Phone: 22 6670 7070
Fax: 22 6670 7172
Amul-'Energise the Olympians'
Draftfcb Ulka Interactive creates a unique Facebook application 'Energise the Olympians' for Amul
Mumbai, 31st July'12: With Amul's recent collaboration with the Indian Olympic Association as the official sponsors of the Indian contingent at the London 2012 Olympic Games, Draftfcb Ulka Interactive planned and executed an exclusive Facebook application, 'Energise the Olympians' to maintain high engagement level as well as to cheer and the keep up the Indian spirit and support towards the Olympians.
This exclusive application allows users to choose their favorite sport and extend their support by energizing the entire contingent with a glass of milk. 'Energise the Olympians' app allows users to add a badge to their profile as a token of appreciation for showing support to the Indian Contingents. In a span of just 10 days, 'Energize the Olympians' has generated extensive buzz and received thousands of app plays even before the flag off Olympics 2012. Amul has reached a milestone of 5 lakh likes on Facebook.
Says Haresh Moorjani, Creative Director, Draftfcb + Ulka, "The campaign thought – Milk, the world's original energy drink – allows for interesting interpretations. In the digital media, taking the thought ahead, 'Energize the Olympians' engages the youth by not only empowering them to energize the athletes but also show their pride with the badge on their FB profile."
'Energize the Olympians' celebrates a harmony amongst the brands' product values, the spirit to unity, and the customer's mindset of having a pride in association. It helps to engage with young generation so that they can enjoy a healthy life and strive to become super achievers in all their endeavors.
Mr R S Sodhi, Managing Director, Gujarat Cooperative Milk Marketing Federation said, "Amul is proud to be associated with the Indian Olympic Contingent for the London 2012 Games. We hope that Indian sportsmen will achieve the pinnacle of glory at the event by delivering their career best performance at the event."
Earlier this year, the Amul Milk Olympics TVC was premiered on Facebook, as a tribute to all its loyal fans. This gave a different dimension in terms of understanding the viewer interactions along with reactions, and also helped creating awareness and understanding the campaign sentiments/performance and added buzz on a mass scale.
'The Amul Milk & Energise your Olympians' application stood to be an ideal platform to consolidate the 'world's original energy drink' offering that began with the sponsorship of the Indian Olympics team and an extremely innovative way to boost the morale of the Olympians.
"Energize the Olympians' strengthens Amul's commitment & association with the Olympics encouraging youngsters to support their favourite athlete. An innovative way to strengthen the energy platform owned by the brand by bringing in various athletes representing various sports", said Nitin Karkare, COO, Draftfcb + Ulka.
CREDITS:
Agency: Draftfcb Ulka Interactive
Creative team: Haresh Moorjani, Mehul Patil, Vedant Varma, Mehul Kosti, Gunwant Soni
Client Servicing: Anand N Krishnan, Madhura Sabnis
Production House: Draftcb Ulka Interactive (In-house)