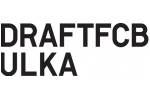 Draftfcb+Ulka India,
Mumbai
Follow
Update
Nirmal, 4th Floor, Nariman Point, Mumbai - 400021 Phone 022-66707070 Fax 022-66707172
Mumbai
India
Phone: 22 6670 7070
Fax: 22 6670 7172
Tata Swach- Chandu Ke Chacha
Tata Swach uses the popular tongue twister rhyme 'Chandu ke Chacha' to launch its new ad campaign
The new TVC 'Naye Zamaney Ka Chaandi' goes on air tomorrow, highlighting the benefits of advanced silver nanotechnology for purifying drinking water
Mumbai, 16th November, 2012: Tata Swach Nanotech Water Purifier - the most awarded water purifier has launched a new ad campaign that emphasizes on silver's antibacterial qualities. The new ad campaign showcases the advanced silver nanotechnology used by Tata Swach to enhance silver's purification power without any use of harmful chemicals thus delivering safe and pure drinking water.
The TV commercial has been created by Draft FCB+ULKA. It will be aired on major TV channels, including high impact properties from 17th November, 2012 onwards. The campaign will be carried across television, print, radio, online and social media platforms.
Speaking about the new campaign, Mr. Ashvini Hiran, COO, Consumer Product Business, Tata Chemicals said, "Tata Swach combines technology, performance, design and convenience which makes it unique and one of the most innovative water purifiers in today's age. The new ad campaign aims to connect with the consumers and make them aware about Tata Swach's use of silver nanotechnology- with silver being a well known and effective purifying medium- for providing safe drinking water. The communication through this ad campaign effectively conveys that Tata Swach is a smart choice for safe drinking water."
Mr. K.S. Chakravarthy, National Creative Director, Draft FCB+ULKA, adds "It was a bold strategy by Tata Chemicals to use silver as a product differentiator for Tata Swach. The challenge we met was to reintroduce the Indian household to the power of silver and then exhibit how Tata Swach has further enhanced its efficacy. Our film uses an alliteration of the popular Chandu ke Chacha rhyme which we are confident delivers on this objective most effectively. We hope the consumers love and appreciate the nuances of the ad. Here's wishing Tata Swach all the success with this film."
The Tata Swach Silver Nanotechnology has been tested across multiple institutes nationally and internationally against bacteria and virus for performance upto USEPA requirements which are among the most stringent in the world. In addition to world class technology, Tata Swach also includes user-friendly features like Tata Swach Fuse – to autoshut and auto-indicate useful life and Tata Swach Lock to ensure the user genuine products. With Rs 15 paise as the cost of purifying per litre of water, Tata Swach is amongst the most cost-effective water purifier in the world.
About Tata Chemicals Limited
A part of the over US$ 100 billion Tata Group, Tata Chemicals Limited (TCL) is a global company with interests in businesses that focus on LIFE —Living, Industrial and Farm Essentials. The story of the company is about harnessing the fruits of science for goals that go beyond business.
Through its Living Essentials portfolio the company has positively impacted the lives of millions of Indians. Tata Chemicals is the pioneer and market leader in India's branded Iodised salt segment. With the introduction of an innovative, low-cost, nanotechnology based water purifier; it is providing affordable, safe drinking water to the masses. Extending its portfolio from salt to other food essentials, TCL unveiled India's first national brand of pulses in 2010.
The company's Industry Essentials product range provides key ingredients to some of the world's largest manufacturers of glass, detergents and other industrial products. Tata Chemicals currently is the world's second largest producer of soda ash with manufacturing facilities in Asia, Europe, Africa and North America. Starting April 1st 2011, these key international subsidiaries have been rebranded as Tata Chemicals Europe Limited, Tata Chemicals Magadi Limited, Tata Chemicals South Africa Pty Limited, Tata Chemicals North America Inc., and Tata Chemicals (Soda Ash) partners.
With its Farming Essentials portfolio the company has carved a niche in India as a crop nutrients provider. It is a leading manufacturer of urea and phosphatic fertilizers and, through its subsidiary Rallis, has a strong position in the crop protection business.
The Tata Chemicals Innovation Centre is home to world class R&D capabilities in the emerging areas of nanotechnology and biotechnology. The company's Centre for Agri-Solutions and Technology provides advice on farming solutions and crop nutrition practices.
The company has also entered into a joint venture with Temasek Life Sciences Laboratory Ltd. Singapore (JOiL) to develop jathropa seedlings to enable bio fuels capability.
In line with its mission, 'serving society through science', the company is applying its expertise in sciences, to develop high-tech and sustainable products.