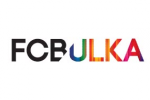 Nirmal, 4th Floor, Nariman Point, Mumbai - 400021 Phone 022-66707070 Fax 022-66707172
Mumbai
India
Phone: 22 6670 7070
Fax: 22 6670 7172
Hero MotoCorp- 'Unleash the Hero Within'
Draftfcb Ulka creates the 'Unleash the Hero Within' campaign
Mumbai, October 17, 2012: In August 2011 - Hero mesmerised the entire nation with an emotionally gripping communication, announcing the launch of the new brand "Hero" and giving the nation a new chant of self-belief – Hum mein hai Hero!
A year down the line Hero is now ready with another equally compelling communication truly in the spirit of this magical and powerful insight of a – there's a Hero within each one of us. The latest release has been dialled a step further, creating yet another gripping and exciting communication of epic proportions.
While the HMHH film was all about stoking the passion of everyone – a journey of emotions where all trepidation led to hope and then self belief and in the process created the iconic tagline – Hum mein hai Hero (HMHH), the new exciting communication will see it taking a leap in amplifying this insight in the form of an action packed blockbuster, but in an equally charming and endearing fashion.
This film is all about "Unleashing this Hero Within".
The film portrays the story of a young man who finds action, adventure, romance all in one night as he takes on the challenges that come his way. Even in the face of insurmountable odds, the protagonist (played by Ranbir Kapoor) finds a way out, aided by the premium bikes from Hero's stable whilst enjoying every moment of this incredible journey.
It's a film of firsts - Ranbir Kapoor's first appearance in a film for Hero, and his first ever performance in the role of an action hero.
His epic journey begins with an Xtreme, moves on to an Impulse, then to a Hunk and finally ends gloriously on a Karizma ZMR. The 2-minute TVC was shot over a period of five days, starting at Mumbai and then moving to Budapest, Hungary. Directed by Ravi Udyawar of RU productions, this film is sure to create a big buzz in the days to come and get etched in the memories of all who see it.
The team that created the TVC is:
National Creative Director: K S Chakravarthy
Group Creative Director: Sanjay Sharma
Creative team: Abhijeet Ray, Bharat Sharma
COO, Delhi: Sanjay Tandon
Account Management: Sharad Mathur, Deepak Verma
Production House: RU films Pvt Ltd
Director: Ravi Udyawar
Producer: KalpanaUdyawar, Ananya Purkayastha