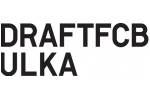 Draftfcb+Ulka India,
Mumbai
Follow
Update
Nirmal, 4th Floor, Nariman Point, Mumbai - 400021 Phone 022-66707070 Fax 022-66707172
Mumbai
India
Phone: 22 6670 7070
Fax: 22 6670 7172
MakeMyTrip
MakeMyTrip PR note
MakeMyTrip.com, India's leading online travel company was founded in the year 2000 by Deep Kalra. Created to empower the Indian traveler with instant booking and comprehensive choices, the company began its journey in the US-India travel market. It aimed to offer a range of best-value products and services along with cutting-edge technology and dedicated round-the-clock customer support.
Last year they did the communication on memories unlimited which spoke about great holiday experience through makemytrip.com. This year the company realized that while the world moves towards a digitally advanced era, consumers in India are still uncertain about online booking of hotels. A research revealed that most consumers remain concerned about the gap between what is being promised and what is being delivered. The new campaign of travel solutions portal MakeMyTrip answers this dilemma of consumers through its new proposition of guaranteed 100 per cent money back on hotel bookings.
Challenges for the new commercial was manifold – Live up to the benchmarks set by the previous makemytrip.com commercials; hard enough to change the behaviour of people to book hotels through online sites. Above all to communicate the same in a humorous manner which Makemytrip commercials are known for.
TVC shows an Indian visiting one of the Asia Pacific countries. The man, who wants to eat a chicken dish, runs from one market to another in search of a roadside hawker or a restaurant. He then meets a lady dressed like a chicken, standing in front of restaurant named 'Chi Can Restaurant' holding the menu card. Finally excited to find a restaurant that apparently makes chicken dishes, the man enters and orders a dish. After a happy meal, he congratulates the chef for the tasty chicken dish. To his shock, the chef replies that the dish was not chicken but dog's meat. The TVC ends with the message, 'Jo dikhega, wahi milega' and promotes the guaranteed 100 per cent money back offer on hotel bookings.
We have created the master film in 35 sec and a shorter edit of 20 sec.

Credits
Brand : MakeMyTrip.com
Client Team : Mr. Manish Kalra, Mr. Vamsi Murthy
Agency : DraftFCB Ulka (Delhi)
National Creative Director : Chax
Senior Creative Directors : Mr. Sanjay Sharma
Creative team : Mr. Abhijeet Ray, Ms. Tiyasha Ray
Account Management : Mr. M. N. Damodaran, Debasish Das, Rachin Mahendroo
Agency Producers : Mazhar khan, Alpa Jobalia
Production House : StoryTellers India
Director : Arun Gopalan
Producer : Randeep Oberoi
Music : Ashutosh Phatak