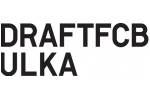 Draftfcb+Ulka India,
Mumbai
Follow
Update
Nirmal, 4th Floor, Nariman Point, Mumbai - 400021 Phone 022-66707070 Fax 022-66707172
Mumbai
India
Phone: 22 6670 7070
Fax: 22 6670 7172
99acres 'Sochna Bhi Mat'
January 12, 2013
Draftfcb Ulka creates new campaign for 99acres 'Sochna Bhi Mat'
Released on 12th Jan, 2013

99acres.com is India's leading real estate portal. The site features a large database of properties catering to the length and breadth of the country.

Its launch campaign created by Draftfcb Ulka was focused on establishing 99acres.com as the one place to log on to for the best properties and deals. With time however, a plethora of new entrants have entered this space. Therefore the task of the next phase of communication was to showcase the various possibilities that the site offers in terms of buying, selling and renting properties.

Draftfcb Ulka's latest campaign therefore brings this message to life is an engaging manner which not only resonates with the young audience but also entertains them.

Creative Director, Draftfcb Ulka-Delhi, Sanjay Sharma talking about the campaign says "It's a topical thing. Everyone is talking about rent, buy and sell. We just took it as a tactical exercise for the brand and have done it in a more engaging and entertaining manner."
The TVC uses an interesting set-up of a young man meeting his prospective father-in-law. With a healthy dose of humour weaved in, the film plays up the true life insight that a father's foremost concern is whether the man proposing to his daughter owns a house or not. The commercial goes on to show the protagonist winning over his difficult to please father-in-law with the help of solutions provided by 99acres.com.

All three offerings from 99acres.com have been intricately woven into the script to highlight the gamut of services. The communication very effortlessly puts across the message that 99acres is the place to go to when looking for properties to rent, buy or sell. 'Sochna bhi mat' is a key line used and one gets to see different connotations of it in the film. Hence the brand would continue with the theme of 'Sochna bhi mat' across other mediums as well, playing it up differently depending on the possibilities attached with each medium.

Chief Operating Officer Draftfcb Ulka Delhi, Sanjay Tandon feels that "One of the important aspects of online brands is the need to project differentiation through brand personality. A charming insight coupled with a delightful storyline helps progress the brand 99acres.com in this short film."
CREDITS:
Client: Info Edge (India) Limited
Brand: 99acres.com
Creative: Mr Sanjay Sharma
AD Agency: Draftfcb Ulka, Delhi
Servicing: Mr M N Damodaran, Ms Nidhi Agrawal, Mr Harshit Arora
Film Production Executive: Mr Mazhar Khan
Production House: Boot Polissh Films
Director: Mr Siddharth Sikand