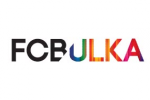 Nirmal, 4th Floor, Nariman Point, Mumbai - 400021 Phone 022-66707070 Fax 022-66707172
Mumbai
India
Phone: 22 6670 7070
Fax: 22 6670 7172
Santoor Glycerine
Santoor Glycerine – clear case of mistaken identity
Santoor, the 3rd largest soap brand in the country, re-launches its Glycerin variant. The new Santoor Glycerin soap has been specially formulated to cater to the needs of women who have to face pollution and a variable climate. With the known goodness of glycerin combined with the added benefit of Vitamin E, Santoor Glycerin naturally moisturizes the skin and repairs damaged skin to give soft moisturized skin.
The new communication, though different, continues to resonate with Santoor's larger promise of younger looking skin .According to Indira Das, Creative Director, DraftFCB +Ulka, Bangalore, "Our challenge was to substantially differentiate the communication from the mother brand but at the same time maintain the overriding promise of Santoor." After much observation and research, DraftFCB + Ulka zeroed in on the fact that women yearned for skin which was as soft as a "little girl" and the new communication was born out of this insight
The TVC is set in a bedroom on a lazy Sunday morning and the protagonist's daughter is trying to wake up her father. The protagonist after her bath realizing that her husband has still not woken up despite many attempts by her daughter tries to wake him up. At this point the husband sleepily pinches her cheek and mistakes it to be the daughter's. The communication emphasizes the end benefit of the new variant, i. e, soft childlike skin and also satisfies the proposition of the mother brand communication of "Mistaken Identity"- only this time it's her husband who is mistaken.
Cerdits:
The film was shot by Milestone films in Mumbai.
National Creative Director: K. S. Chakravarthy
Creative Team -: Indira Das, Haresh Moorjani, Siddhi Desai
Servicing Team - : Biju Kurup, Syed Imran
Planning Team: Eric Rodricks, Riya Ninan
Production House and Director: Milestone, Shiraz B.