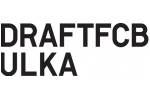 Draftfcb+Ulka India,
Mumbai
Follow
Update
Nirmal, 4th Floor, Nariman Point, Mumbai - 400021 Phone 022-66707070 Fax 022-66707172
Mumbai
India
Phone: 22 6670 7070
Fax: 22 6670 7172
IndianOil – 'Add SERVO. Add Life.'
IndianOil – 'Add SERVO. Add Life.' TVC – Media Release
Mumbai, 24th July'12- SERVO, from IndianOil, is the brand leader in lubricants in India and has been conferred the "Consumer Superbrand" status by the Super Brands Council of India for many years now. Recognised for its brand leadership by the World Brand Congress and as a Master Brand by CMO, Asia, SERVO has now carved a significant niche in over 20 countries across the globe. The latest in SERVO's arsenal are premium synthetic engine oils for use in two wheelers and four wheelers.
With over 1000 commercial grades and over 1,500 formulations encompassing literally every conceivable application, SERVO serves as a one-stop shop for complete lubrication solutions in the automotive, industrial and marine segments. Recognised for cutting-edge technology and high-quality products, SERVO is backed by IndianOil's world-class R&D and an extensive blending and distribution network.
The new TV commercial created by Draftfcb Ulka celebrates this unique position of SERVO by literally bringing to life its tag line 'Add SERVO. Add Life.'
The TVC captures this thought through a simple treatment. The film starts with the sleepy boy accidentally dropping his SERVO branded stumps. It then goes on to show how the fallen branded stump rolls on to touch the boy's stationary toy car which immediately comes alive energized with SERVO brandings and sets it in motion… This motion is then transferred to the boy's stationary toy bike and finally to his toy truck which too come alive with SERVO branding and starts moving as soon as the previous vehicle with SERVO branding touches it… Finally leaving the boy pleasantly surprised to see his car's wheels in motion on waking up …
The film has been created using a combination of an actual shoot and computer graphics to give the 'coming to life', an exhilarating feel.
Haresh Moorjani, Group Creative Director, Draftfcb Ulka, says "It's a simple idea to bring alive the brand's umbrella promise – ADD SERVO. ADD LIFE. Every time a vehicle is 'energised' by the touch of SERVO, magic happens as the stationary vehicle begins to roll. Thereby communicating the very essence of the brand- ADD SERVO. ADD LIFE."
"In the clutter on television today, a simple, yet relevant execution using a normal day incident and connecting with cricket in a very endearing manner, will aid the brand stand apart distinctly and help forge a strong bond with the consumers. As a brand leader SERVO does not really have to try too hard to communicate the rational benefits" says Nitin Karkare, Chief Operating Officer, Mumbai, and Draftfcb Ulka.
Says Mr. N. Srikumar, IndianOil's Executive Director (Corporate Communications & Branding), "SERVO has been maintaining its leadership position in the fiercely competitive lubes business with support from an extensive infrastructure and best-in-class R & D and technical services backup. In fact, in the automotive lubes segment, SERVO has been outpacing industry in growth numbers by clocking a CAGR of more than 5% over the last five years. Deft use of cricket, which is the passion of the country, has only helped reinforce the brand promise of 'ADDING LIFE', every time SERVO is Added (touched). Both the rational and emotional strengths of the brand have been subtly but intelligently captured using the toy vehicles and the kid."
IndianOil is India's flagship national oil company with business interests straddling the entire hydrocarbon value chain, from refining, pipeline transportation and marketing of petroleum products to oil exploration, petrochemicals and gas marketing. It is the leading Indian corporate in the Fortune 'Global 500' listing, ranked at 83 for the year 2012, the highest ranking by any Indian corporate.
CREDITS:
Agency: Draftfcb+Ulka
NCD: K S Chakravarthy
Creative team: Haresh Moorjani, Mehul Patil, Ranjit Debnath and Jitesh Ramakrishnan
Client servicing: Nitin Karkare, Ruta Patel, Binoy Sinha and Neville Suraliwala
Films coordinator: Alpa Jobalia and Vikas Malhotra
Production house: 'No If No But' Films
Producer: Rahil Merchant / Raghuvendra Iyer
Director: Atul Manjrekar