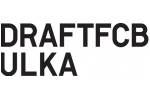 Draftfcb+Ulka India,
Mumbai
Follow
Update
Nirmal, 4th Floor, Nariman Point, Mumbai - 400021 Phone 022-66707070 Fax 022-66707172
Mumbai
India
Phone: 22 6670 7070
Fax: 22 6670 7172
Salman Khan is the King of Social Media-confirmed bu Asterii Analytics.
Asterii Analytics confirms Salman Khan is the King of Social Media
Mumbai: Zee Cine Awards now in its 13th year just concluded its award ceremony this year. The awards function was held on the 6th of January 2013 at Yash Raj Studios.
This year Zee Cine Awards partnered with Asterii Analytics to finalise the top 3 nominations for a new category 'Best Use of social Media'; a category that honors celebrities for the best use of the various social media vehicles. This category debuts this year and the super star Salman Khan won it hands down.
The rigorous research by Asterii Analytics indicated that Salman Khan had 7,408,859 fans on Facebook, 3,188,226 followers on Twitter, 60,567 videos on Youtube, 577,919 followers on Twitter fan clubs, 757,057 fans on Facebook fan clubs and 2,774 followers on Google+. The other nominated celebs in this category were Shah Rukh Khan and Amitabh Bachchan.
Today the most influential stars are those who connect with their fans, tweet, blog and post pictures and videos on various social media platforms. To give impetus to Bollywood's rising enthusiasm and fondness for social media Zee Cine Awards this year pioneered this new category "Best Use of Social Media". Selecting the top 3 nominations was quite a task.
Asterii used over a dozen different specialized tools to crawl millions of blogs, Facebook pages and tweets. The process went beyond the standard likes and followers analysis. The Asterii Model used a 4 stage process to weight the buzz and took into account fan power. Every precaution was taken to ensure that the process was not just fair but also statistically validated. The Asterii Analytics toolkit evaluated the entire gamut of social media activities undertaken by Bollywood stars right from their strategies, to the maintenance, updates and inputs. The team at Asterii Analytics followed over 30 stars, out of which 3 were nominated in this category.
Commenting on this initiative Mr. Niteen Bhagwat CEO Asterii Analytics said "The analytics team used some of the most sophisticated tools to do a comprehensive analysis in near real time. Millions of mentions were analysed by a team of 5 analysts in just under a week. The answer just confirmed what millions of Salman Khan fans already know. He is the king of the real world and also the virtual world."
Mr. Akash Chawla, Marketing Head National Channels ZEE Ltd. said, "ZEE TV lays a lot of emphasis on social media in all its marketing campaigns. We have done a lot of initiatives that has set benchmark in the industry and has helped us connect with our viewers one on one. For Zee Cine Awards this year, we partnered with Ernst & Young to tabulate the lakhs of votes that we received from the audiences basis which we honored all actors in the popular award categories. Similarly, we got on board Asterii Analytics to authenticate the 'Best use of Social media' category. Asterii Analytics lent credibility to this particular award by giving us an in-depth understanding of the popularity of various actors in the social media space and Salman Khan emerged as the undisputed winner."
About Asterii Analytics:
A marketing analytics company, Asterii Analytics, an arm of Draftfcb Ulka has a 50 year heritage of helping create brand wealth for its clients.
A deep understanding of the consumer and an ability to unearth meaningful insights is the advantage that Asterii offers. The Asterii team has years of experience in helping build some of the biggest brands in the country, experience that is invaluable when it comes to seeing patterns and meaning in the seemingly infinite amounts of data.
The Asterii solutions toolkit will span the entire spectrum of marketing activities from the assessment phase to growth and maintenance strategies for a brand. The entire array of solutions and capabilities are supported with monitoring solutions and reporting solutions that can give near real-time inputs on your marketing programmes.
Asterii is part of a global network of over a 150 analysts who are doing state -of -the -art work in marketing analytics.