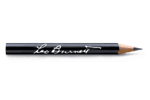 Leo Burnett Continental Western Europe,
Milano
Follow
Update
Via Fatebenefratelli 14
Milano 20121
Italy
Phone: 02 635 41
Fax: 02 290 05229
Philosophy & Competitive Advantages
OUR VISION
We create ideas that inspire enduring belief

OUR CORE VALUES
We believe in Reaching for the Stars. In the spirit of Leo, we must never lose that restless feeling that nothing we do is ever quite good enough. We must passionately pursue excellence across everything we do. This is what it means to be Star-Reachers.
We create powerful ideas. Fresh, engaging, daring ideas. Ideas that inspire belief. Our lifeblood is fueled by the power of human creativity. Individuals will be rewarded for ideas, and ideas will be what create individual opportunity.
We commit to client partnership. We care deeply about their business. Our ultimate goal is to create superior value for them. We aspire to turn their brands into icon brands. And we are dedicated to ensuring the brands in our care remain successful, however challenging the environment. We strive to operate with integrity at all times, as if Leo himself were looking over our shoulders. We are driven by leadership free from individual motive, making decisions based on what is ethical, honest and right for our company?s future.
Trade Organizations
Associazione Aziende di Comunicazione (Associazione Aziende di Comunica)