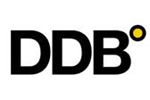 12 Bishops Bridge Road
London W2 6AA
United Kingdom
Phone: 207 258 4012
Fax: 207 258 4200
DDB Tribal commemorates legendary Bed-In by John Lennon
March 26, 2012
In collaboration with Steinway & Sons and the Hilton Amsterdam DDB Tribal sets a sign of peace

On March 26, DDB Tribal Düsseldorf, Steinway & Sons and Hilton recall the legendary Bed-In by John Lennon and Yoko Ono at the Hilton Hotel in Amsterdam with the event "Piano for Peace". The same hotel, the same room, in the middle of the room an impressive white grand piano from the Imagine Series Limited Edition by Steinway & Sons.
The microsite www.pianoforpeace.com connects the scene with the web community. With the computer keyboard of every Internet-enabled computer, people can play the piano from anywhere in the world with a
custom built robot arm and send their own personal musical message of peace. From March 23 to 25, musical pieces can be recorded on the microsite and uploaded together with an optional photo. On March 26, the anniversary of the Bed-in, the songs will be played on the approx. 90,000 euros priced special edition piano, while the image of the respective pianist will appear on a screen above the historical bed. The pieces played will be documented on the microsite and be available after the event.
"With 'piano for peace' we commemorate the yet unattained goal, which John Lennon and Yoko Ono pursued in their authentic and unique way: peace in the world. We will not be able to achieve it either, but with the help of modern technical facilities and the enthusiasm of the people on the social web, we have the chance to take a symbolic stand. Transported by the only universal language of mankind – music", says Eric Schoeffler, Chief Creative Officer, DDB Tribal Group.
All information about the event will be available on the microsite www.pianoforpeace.com from March 19.