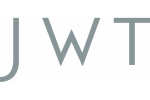 La Palma, 10
Madrid 28004
Spain
Phone: 91 592 33 00
Fax: 91 592 33 01
JWT crea JWT TALK Nueva unidad del grupo especializada en Marketing Online
May 21, 2013
JWT y Effective Talk se han unido para crear JWT Talk, una unidad especializada en marketing online. La filosofía de JWT Talk se basa en una nueva de trabajar y concebir la comunicación de los clientes, donde el consumidor tiene un papel protagonista y los contenidos en los nuevos canales que ofrecen las redes sociales y el ecosistema digital son fundamentales.
La unidad JWT Talk está dirigida por Jose Llinares como Director y Juan Bodas como Social Media Manager que trabajarán conjuntamente con Fernando Martinez- Corbalán Head of Digital de JWT.
Jose Llinares consultor en Marketing Digital, especializado en redes sociales y buscadores, cuenta con más de 10 años de experiencia en el sector, es un referente del marketing digital en España. Por otro lado Juan Bodas ha participado en diferentes marcas pioneras en social media como Gallina Blanca, McDonalds o L'Oreal
JWT Talk ofrece servicios de Estrategia Digital, Marketing en Buscadores, Social Media, Online Reputation Management, Analítica Digital y Optimización de conversiones.
"Tangibilizar nuestra oferta de servicios digitales a través de equipos de especialización dentro de la estructura de JWT es un paso más nuestro constante proceso de evolución como agencia de comunicación" declara Pepe Chamorro Director General de JWT.
El equipo inicial de JWT Talk trabaja para clientes como Nestlé, Corona Europa, Freixenet, Vodafone entre otros y está compuesto por un equipo de 10 profesionales entre los que se encuentran; Auxi Barea, Social Media Strategist; Alex Viveros como Project manager and SEO specialist , Myrian Martin y Daniel Salgado.