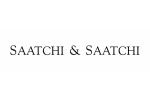 Saatchi & Saatchi,
Zürich
Follow
Update
Räffelstrasse 32
Zürich 8045
Switzerland
Phone: 44 298 18 18
Fax: 44 240 03 44
Philosophy & Competitive Advantages
Most companies have a mission statement. We don't. Instead, we have a Purpose, with these components:
Our Inspirational Dream
To be revered as the hothouse for world changing ideas that create sustainable growth for clients.
Our Focus
To fill the world with Lovemarks.
Our Spirit
One Team, One Dream – Nothing is Impossible.
We define our Purpose like this because Kevin Roberts, our Worldwide CEO, co-wrote a book with colleagues from the University of Waikato, New Zealand, called 'Peak Performance'. The book shows how Peak Performing Organisations run their business this way.
Network Description
We are a full service, integrated communications network. We're in the business of getting people to fall in love with our clients' products and services. Through our creative ideas across all media and all disciplines, we set out to turn brands into Lovemarks which, unlike brands, generate loyalty beyond reason. You can see our work here. We believe passionately in the power of ideas to differentiate and motivate. And to change the world for the better.
Local Representation
Petar Dakovic, Managing Director Saatchi&Saatchi Zurich
Trade Organizations
Branchenverband Schweizer Werbe - und Kommunikationsagenturen (BSW / USC)