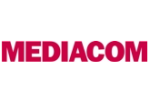 124 Theobalds Road
London WC1X 8RX
United Kingdom
Phone: (+44) 020 7158 5500
Fax: (+44) 020 7158 5100
About Us
MediaCom is one of the world's leading media agencies.
With $28 bn in global billings*, MediaCom provides business-building communications solutions for some of the world's largest advertisers.
Founded in Europe in the 1980s, the MediaCom network today spans the globe, with over 4,600 people working in 113 offices in 89 countries worldwide with access to strong central coordination capabilities from hubs in London, New York, Miami, Dusseldorf and Singapore.
As part of GroupM, MediaCom is part of the world's largest and leading media buying group. We have a dedicated trading team whose job it is to squeeze maximum value out of GroupM deals and the market.
* RECMA, Overall Billings 2012
Philosophy & Competitive Advantages
MediaCom is the only media network whose philosophy places people at the heart of it – People first, better results. By putting people at the centre of everything we do, we achieve better results for our clients.
For clients to connect with consumers, we need to go beyond the WHAT and into the WHY. We achieve this by spending more time talking to consumers than any other agency, and through the smarter application of data and analysis.
We believe in engineering the right space and culture to let our people create brilliant, results-driven ideas for our clients. That is why we have created integrated teams who are encouraged to keep challenging the status quo on behalf of our clients.
Increasingly consumers search for and consume content, with no regard for what medium might have produced it. We are at home creating, delivering and managing content as it is planning and buying media.
Network Description
MediaCom manages the media investment budgets for clients, from media and target group research, to strategic and tactical planning, to negotiating, buying and monitoring of the media placement. We place a strong emphasis on achieving a positive ROI for our clients.
MediaCom's specialist divisions encompass the ever-expanding media landscape, including:
MediaCom Interaction: largest integrated digital, interactive team,
MediaCom Mobile: Mobile strategic solutions and activation
MediaCom Response: Global direct and response
MediaCom Insight: Consumer insights
MediaCom Business Science: Econometrics modelling, forecasting and budget setting division
MediaCom Beyond Advertising: End-to-end content creation, events, experiential, distribution
MediaCom Sport: Partnerships, rights negotiation and activation
Trade Organizations
Institute of Practitioners in Advertising (IPA)