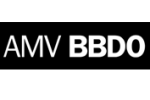 Abbott Mead Vickers BBDO,
London
Follow
Update
151 Marylebone Road
London NW1 5QE
United Kingdom
Phone: 020 7616 3500
Fax: 020 7616 3600
Snickers - "Tank" - Abbott Mead Vickers BBDO
Abbott Mead Vickers BBDO
United Kingdom
Giving Snickers some nuts
Product Name
Bars
Product Category
Chocolate, Bars, Candies, Chewing-Gum
Market
Belgium, Ireland, Netherlands, Switzerland, United Kingdom, Portugal
Date of First Broadcast/Publication
April 2, 2007
Media Type
Television
Length
30 Seconds
Awards
EURO EFFIES / EACA Euro Effies, 2009 (Bronze) for FMCG
Eurobest, 2007 (Shortlist) for Sweet Foods

Story
SUMMARY:
Before 2008, Snickers communications across Europe felt like something of a patchwork quilt; a mishmash of individual pieces of communication that consumers were forced to sew together to form something of an eclectic overall design. The result was that young guys were simply forgetting the brand existed.

With exactly the same budget as before, Mars' mandate was to create a multi-market campaign that would connect with young guys across six different European countries.

Seeing a possible parallel in the frameworks around global franchises like Star Wars, Harry Potter and Lord of the Rings, the inspiration consisted of the story itself, together with a creative device that had potential to both travel and encourage local input. The story needed to engage their target audience of 24-35 year old men being the majority of the brand's consumption. The 'Get Some Nuts' story was born: Mars needed to show guys how to grab a Snickers and carry on being a proper man.

Mars' communications franchise model and the 'Get Some Nuts' Snickers campaign that brought it to life successfully delivered the three intended objectives. Through delivering a 12.1% increase in value sales, Snickers went from a brand that was lagging behind the market by 1.3% during 2007 to one that was outperforming it by 8.4% in 2008. Snickers also generated over three times the value sales increase of the other developed markets, equating to €15.65 million or the equivalent of an extra 35.57 million bars due to its best performing Snickers campaign.
Concept
INSIGHT:
The strongest, most enduring ideas are those that weave themselves into our audience's culture, in this case, young men.

SOLUTION:
We positioned Mr T as a cult icon, using Snickers to surround him with experiences and stories that could become part of our audiences' lives.
Online - our audience's playground – we offered exploration, collaboration and even the opportunity for our audience's own '15megs of fame' through participation.
We offered free downloadable content that they valued: screensavers, Mr T ring-tones and an interactive devices
Problem
Re-launch Snickers in the UK after a 5 year radio silence.

What the Client Wanted
Engage key audiences and increase sales.
Result
• The campaign launched in April 07 and by Aug 07, Snickers Single and Duo sales were up significantly versus the previous year: +13.1% for Single and +14.3% for Duo.
• There have been significant positive shifts in key brand equity scores, particularly brand association among key target groups.
• The commercial was uploaded onto YouTube by 40 people and received over 800,000 views.
• Over 40 groups were set up on Facebook, dedicated to appreciating the Snickers/Mr T/Get some nuts relationship.
• Many humorous and well-observed interpretations of the Tank ad were uploaded onto YouTube.