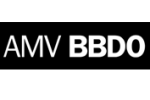 Abbott Mead Vickers BBDO,
London
Follow
Update
151 Marylebone Road
London NW1 5QE
United Kingdom
Phone: 020 7616 3500
Fax: 020 7616 3600
Mariachi Doritos are back…and here to stay!
December 10, 2012
Mariachi Doritos will bring the party to the party this Christmas with their Mexican take on East 17's 'Stay Another Day'
Today, Doritos is excited to announce that the UK's favourite Mariachi band, Mariachi Doritos, are back to add a bit of Mexican fun to the festive season with a catchy version of East 17's Christmas classic, 'Stay Another Day'. The music video, starring the song's writer Tony Mortimer, is available for all to enjoy on the Doritos Facebook page as a festive treat.
Mariachi Doritos, stars of Doritos' 'For fun…Add a little Mexican' campaign, brought fun to house parties across the UK this summer by performing their unique renditions of much-loved hits including, 'Don't You Want Me' by Human League and 'Love Machine' by Girls Aloud. The band has now joined forces with Mortimer to get consumers in the party spirit. Swapping sunshine and sombreros for snowflakes and puffa jackets, the merry Mexicans have given the music video a festive Mariachi makeover.
The star of the 90s 'bad boy' band, Tony Mortimer said: "Mariachi Doritos are great guys. It was really fun collaborating with them and giving our classic song a bit of a Mexican twist!"
Mariachi Doritos lead singer, Roberto Jimenez added: "We loved recording 'Stay Another Day' and adding our signature Mariachi sound to it. Hopefully this video will bring a little bit of Mexican fun to everyone this Christmas."
The spoof music video is the next melodious instalment from Mariachi Doritos on their mission to make parties even better this festive season. Mariachi Doritos and East 17 fans needn't wait any longer to watch the revamp of the Christmas classic – just head to the Doritos Facebook or YouTube pages to watch it: www.facebook.com/doritos, www.youtube.com/DoritosUK.
What's more, Mariachi Doritos cover of 'Stay Another Day' will be available as a downloadable single from 17th December on iTunes, so you can have a little bit of Mexican fun at the push of a button! All profits will go to Crisis, the national charity for single homeless people in support of their Crisis at Christmas campaign.