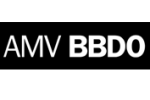 Abbott Mead Vickers BBDO,
London
Follow
Update
151 Marylebone Road
London NW1 5QE
United Kingdom
Phone: 020 7616 3500
Fax: 020 7616 3600
Twinings releases sequel in Gets You Back To You campaign
March 2, 2012
AMV BBDO has created a new TV ad for Twinings' Gets You Back To You campaign that was launched in September of last year. Following on from 'Sea' comes a new ad called 'Hill'.
The TV execution tells the story of a woman overcoming obstacles, symbolised by a hill, to reach a place of perspective where she is brought back to herself and restored with Twinings, illustrating the restorative and emotional properties of Twinings teas.
This ad, again created by Psyop in LA, stays with beautifully animated style of this campaign that is delicate and distinctive. After the success of the accompanying track for 'Sea', which resulted in a number three in the official top 40 and racked up 1.4 million hits on YouTube, another evocative track and up and coming artist was found. This time around the ad features a moving and contemporary cover of Fleetwood Mac's Go Your Own Way by American folk rock starlet, Lissie. The single has been released by Columbia Records and features on Lissie's new EP 'Covered up with Flowers'.