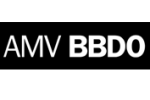 Abbott Mead Vickers BBDO,
London
Follow
Update
151 Marylebone Road
London NW1 5QE
United Kingdom
Phone: 020 7616 3500
Fax: 020 7616 3600
AMV launches Guinness St Patrick's day 'Round Up Your Mates' online activity
March 5, 2012
AMV BBDO have launched an online campaign to encourage consumers to 'round up their mates' to celebrate St Patrick's Day, 17th March – the day Guinness have coined 'the friendliest day of the year.'
If there's one thing blokes are notoriously bad at, it's organising themselves for a night out. The film bring this to life with a sheep dog trial of a rather unusual kind – the 'sheep' are in fact a group of 'mates' and the obstacles the highly skilled dog needs to herd them past include a sofa/TV combo, an Indian restaurant and some girls on a dance floor - the usual Saturday night distractions that threaten to come between a man and his mates. The final 'pen' destination is the pub where pints of Guinness await them.
The online campaign features a 30" trailer directing people to the full-length film (0:02.35") on You Tube, and activity will run to March 17th.