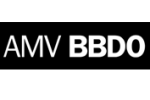 Abbott Mead Vickers BBDO,
London
Follow
Update
151 Marylebone Road
London NW1 5QE
United Kingdom
Phone: 020 7616 3500
Fax: 020 7616 3600
AMV launches TV epic 'Heroes Return' for 'National Lottery–Life Changing' campaign
March 6, 2012
AMV BBDO has created a TV ad for Camelot's 'National Lottery - Life Changing' campaign. The campaign, which also features print and digital, is helping to promote even greater public awareness of the far-reaching benefits of National Lottery funding.
Shot next to an army base in South East Asia, the tense and emotional film centres on an elderly man standing at the centre of a jungle battle field as war is waged around him. Mortars explode, machine guns fire rings out, planes fly overhead, and enemy soldiers run screaming towards us as our hero, who, dressed in modern clothes, stands watching the scene unfold. In the preceding moments he walks through WW2 jungle camp, lost in thought, before the chaos of battle commences. In a moving final scene, as memories of the battle fade, we see that 'Jack' is visiting a war cemetery, paying his respects to fallen friends and laying to rest the ghosts of his memories.
Through the Heroes Return Big Lottery Fund initiative over 50,000 World War 2 veterans have returned to scenes of their wartime battles to pay their respects to fallen comrades and the inspiration for the TV commercial is Private Jack Jennings, a veteran who fought in Burma, and was able to return there in 2010 thanks to money raised by National Lottery players.
The ad was directed by John Hilcoat (The Road, The Proposition) and the set was designed by Ricky Ayres (Saving Private Ryan) and will launch online, on The National Lottery's You Tube channel, and air on national TV until 31st March.