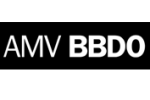 Abbott Mead Vickers BBDO,
London
Follow
Update
151 Marylebone Road
London NW1 5QE
United Kingdom
Phone: 020 7616 3500
Fax: 020 7616 3600
AMV BBDO and Eurostar launch second reactive advert targeting Valentine's travellers
February 14, 2013
AMV BBDO and Eurostar are today (14th February) releasing a new print advert encouraging customers to treat their other half to a romantic trip across the Channel for Valentine's Day.
Featuring a simple sketch of a single red rose and the tagline "Give her what she really wants. Happy Valentine 's Day. Love from Eurostar." The advert will run on Valentine's Day only in national and London based press, such as The Times, The Guardian, The Evening Standard and Metro.
The special Valentine's Day advert is the second to appear as part of a reactive campaign being planned by AMV BBDO for Eurostar in 2013. Each creative is designed in response to a relevant topical event, and uses playful imagery and taglines to offer a witty Eurostar perspective. Earlier this month, for example, Eurostar launched a print advert which played on David Beckham's move to football club Paris St Germain. The image of a baby's hand with a name tag reading "Paris" included the strapline, "It is the city of love after all, David"
Eurostar's romantic theme continues with experiential activity across its terminals in Paris, Brussels and London this week. Promoted via twitter and Facebook, passengers are encouraged to share the love and have their picture taken in 'love' photo booths for the chance to win a host of great prizes.
Attachments
Title: Rose
Brand: Eurostar