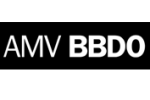 Abbott Mead Vickers BBDO,
London
Follow
Update
151 Marylebone Road
London NW1 5QE
United Kingdom
Phone: 020 7616 3500
Fax: 020 7616 3600
AMV BBDO and Eurostar launch latest tactical advert in time for France/England clash in 6 Nations.
February 22, 2013
AMV BBDO and Eurostar are today (22nd February) releasing a new print advert, in time for Saturday's 6 Nations rugby match between England and France.
Featuring an image of Napoleon with a cauliflower ear, the ad highlights the age-old sporting competitiveness between the two nations with the headline reading "Hostilities renewed. Trafalgar. Waterloo. Twickenham?". The advert will run this weekend only, in national and London based press, including The Times, The Guardian, The Evening Standard and Metro.
The 6 Nations advert is the third to appear as part of a reactive campaign planned by AMV BBDO for Eurostar in 2013. Each creative is designed in response to a relevant topical event, and uses playful imagery and taglines to offer a witty Eurostar perspective. Already this month, for example, Eurostar launched print adverts which played on David Beckham's move to football club Paris St Germain and encouraged passengers to celebrate Valentine's Day.
Attachments
Title: England Vs France
Brand: Eurostar