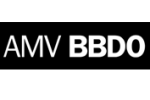 Abbott Mead Vickers BBDO,
London
Follow
Update
151 Marylebone Road
London NW1 5QE
United Kingdom
Phone: 020 7616 3500
Fax: 020 7616 3600
Whiskas launches "Big Cat Little Cat" Campaign
March 5, 2013
Whiskas®, the UK's leading cat brand, knows big cats and small cats like no one else and knows that they share the same natural instincts. A new advertising campaign, 'Big Cat Little Cat,' launched on 27th February, has brought this link to life. The new campaign, reinforces that Whiskas® understands what cats need through insights from the WALTHAM® Centre of Pet Nutrition, the leading authority on pet nutrition and wellbeing.
The campaign, developed with AMV BBDO*, marks a new focus for the Whiskas® brand, brings to life the idea that there is a big cat inside every small cat. The campaign, which will run for 18 weeks, explains that many traits of domestic felines are rooted in behaviours of their wild relatives and celebrates Whiskas®' heritage, expertise and more than 50 years of knowledge of cat nutrition.
The 50-second advert, which aired on ITV1 during the ad break for Coronation Street, shows a leopard exploring a snowy environment at night, which is then revealed to be a neighbourhood garden. The leopard hears a dog bark and runs towards a house's cat flap. As it enters the house, the leopard transforms into the recognisable silver tabby cat, associated with Whiskas®.
Miranda Sambles, UK Marketing Director Mars Petcare, said: "At Whiskas® we understand a feline's natural instincts like no one else and we know that big cats and little cats share a lot of behaviours. Our new Big Cat Little Cat campaign brings this insight to life in an engaging way. In understanding the link between the two cat types, our product range gives cats all that they naturally need in one brand."
Dr. Sandra McCune, Scientific Leader of Human-Animal Interaction at the WALTHAM® Centre for Pet Nutrition, added: "For 50 years, the WALTHAM® Centre for Pet Nutrition has been a leading authority within the field of pet nutrition and care and underpins product development across the Mars Petcare portfolio. Many owners will recognise character traits in their own cats that they'd see in big cats, whether that's scratching posts or hunting at night."
The 50 second ad will be supported by an additional 30 second ad, online activity and PR.
Attachments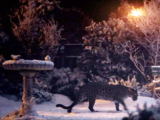 Title: Big Cat. Little Cat
Brand: Whiskas