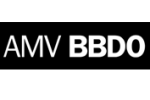 Abbott Mead Vickers BBDO,
London
Follow
Update
151 Marylebone Road
London NW1 5QE
United Kingdom
Phone: 020 7616 3500
Fax: 020 7616 3600
The Kids Company 'Make It Stop' Vine Campaign
April 15, 2013
Launching on Monday 15th April, the Kids Company campaign leverages Vine's six second, looped film format to depict distressing scenes of neglect, malnutrition and abuse, followed by a call to 'make it stop' and a text code enabling viewers to make an instant donation.
Every text donation will unlock a second, 'thank you' film which will show the same children in positive, safe scenarios. Until now, brands have used Vine to share light-hearted, funny films. This is believed to be the first time a charity has moved away from this style and addressed a social issue.
Created by AMV BBDO, the UK's biggest advertising agency, the films have simply been created and uploaded on a smartphone, with no media spend or post production. The luxury of complex camera equipment and multiple camera-angles didn't exist; a single iPhone 5 was used, making the bearer the cameraman, director and DOP in one. As Vine films must be uploaded as soon as they're created, without being post-produced in any way, everything from the sound effects to the 'end frame' had to be captured in the shot.
Kids Company Founder, Camila Batmanghelidjh, said: "Child abuse and neglect is devastatingly isolating. Twitter is all about friendship and connectedness. There will be so many maltreated children who will be grateful to know that Twitter cared enough to help them"
Follow Kids Company on Twitter @KidsCo_Tweets
https://twitter.com/KidsCo_Tweets
Attachments
Title: Bin
Brand: Kids Company
Title: Vodka
Brand: Kids Company
Title: Cardboard
Brand: Kids Company