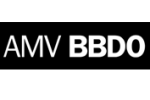 Abbott Mead Vickers BBDO,
London
Follow
Update
151 Marylebone Road
London NW1 5QE
United Kingdom
Phone: 020 7616 3500
Fax: 020 7616 3600
Time stands still in Camelot and AMV BBDO's new ad campaign for National Lottery Scratchcards
April 17, 2013
Today, 17th April Camelot has announced the launch of a new campaign for National Lottery Scratchcards: 'There's no time like now'. The multi-channel campaign explores the all absorbing 'what if I win?' moment that you experience when playing a National Lottery Scratchcard.
To support the campaign, AMV BBDO has created two TV ads which, instead of focusing on the top Scratchcard prizes available, tap into the anticipation and excitement felt during the moment of play – that moment when the hustle and bustle of the world around you stops and you seem to be outside of time, knowing that everything can change in an instant.
The two 20" spots focus on two different moments of play – in the first, we see a woman sitting on a park bench; in the second, we see a couple playing together in a busy café. In each ordinary scenario, the people playing National Lottery Scratchcards are so absorbed in the moment that time around them stands still. Joggers in the park are frozen mid-stride and cyclists halt in their tracks; a waitress in the café stops serving coffee mid-pour and a chef comes to a standstill. A voiceover reminds us that 'There's no time like now'.
In dramatising these moments, the aim is to remind infrequent and occasional players of the experience and excitement of playing. The campaign also aims to reinforce the message that people not only play National Lottery Scratchcards for the chance to win big, but also for that heart-stopping moment when nothing else matters and there are endless possibilities.
The first 20" execution will run from Sunday 21 April until Saturday 18 May; the second spot will first air in the summer.
Attachments
Title: What if I win?
Brand: National Lottery