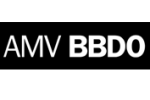 Abbott Mead Vickers BBDO,
London
Follow
Update
151 Marylebone Road
London NW1 5QE
United Kingdom
Phone: 020 7616 3500
Fax: 020 7616 3600
AMV BBDO and Mobil 1™ Gets You Up Close and Personal with Grand Prix Racing
April 30, 2013
Today, 30th April, Mobil 1™ launches an exciting racing-themed competition which will offer winners unique behind-the-scenes access to the Vodafone McLaren Mercedes Formula 1 team. The 'Get Personal' competition gives motorsports fans a chance to virtually experience life in the pit lane, with an opportunity to join the Vodafone McLaren Mercedes Formula 1 team for a weekend and win unique merchandise.
'Get Personal' is the first campaign that AMV BBDO has created for ExxonMobil since winning the business last year. The campaign kicks off with a 70" launch film that will run across Europe online supported by YouTube, Facebook and Go Viral, as well as blogger seeding and online display advertising.
The launch film shows our everyday hero, Dave, living up-close and personal with motorsports, in just the same way Mobil 1™ does.
Dave arrives home in his ordinary car, only to be met by team of Formula 1 mechanics and a pit girl with his drive time on a pit board. As he enters his house and goes from room to room we see that the entire Vodafone McLaren Mercedes Formula 1 team has taken over. There is a presenter in the coat cupboard reporting on his drive home, mechanics working on an engine in the living room, technicians working on lap tops, a full Formula 1 car is being tested in the garage, and there is even a team member preparing the evening meal. Our protagonist, used to seeing such a hive of activity, wanders upstairs to relax, only to find his wife watching TV with members of the pit crew.
The film invites viewers to get close to motorsports, and win the opportunity to be an extra team member at a Formula 1 event. To enter the competition, viewers must first visit the campaign hub at www.mobil1.com/getpersonal where they can explore how Mobil 1™ work with Vodafone McLaren Mercedes and the role the product plays in the team's success.
The entry mechanic to the competition is then to complete a personalised film online. Entrants will receive back their own personalised video that takes them behind the scenes and virtually transforms them into a test driver.
The lucky grand prize winner of the competition will head to the 2013 Formula 1TM United States Grand Prix where, along with a tour of the pit lane, the winner will have the opportunity to sit side-by-side with Mobil 1™ technicians as they analyse the oil and fuel used on track. A selection of runners-up will receive exclusive personalised merchandise, including actual componentry from inside the race car.
Attachments
Title: Get Personnal
Brand: Exxon