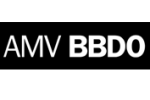 Abbott Mead Vickers BBDO,
London
Follow
Update
151 Marylebone Road
London NW1 5QE
United Kingdom
Phone: 020 7616 3500
Fax: 020 7616 3600
AMV BBDO and Sainsbury's launch new campaign to celebrate everyday food.
May 8, 2013
by Sainsbury's Campaign
Sainsbury's understand the pleasure that good quality, well priced food brings. This campaign celebrates and elevates everyday food to communicate the quality of the by Sainsbury's range.
Everyday food made special by Sainsbury's
Sainsbury's Own Brand is its' pride and joy and it is known for its great quality. With our campaign we wanted to hero those everyday favorites that consume our thoughts and make us happy; food that you just want to reach out and grab off the screen.
The campaign runs across 3x 30 second TV ads, and extensive press and outdoor. Using very high production values, we've captured beautiful everyday food and used distinctive typography to show off the quality of the by Sainsbury's range.
Attachments
Title: Sausage
Brand: Sainsbury's